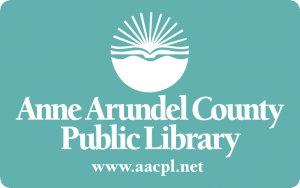 Officials from the Anne Arundel County Public Library (AACPL) Foundation today annouced that tickets are now on sale for the fifth annual For the Love of the Library fundraiser. This year's event will again be held at the Eastport-Annapolis Neck Community Library (269 Hillsmere Drive) on April 20, from 6:30-8:30 p.m. The festive gathering of library supporters, featuring food and drinks donated by area restaurants and caterers, has raised more than $150,000 to enhance and improve the library since it began in 2014. This year's honorary chairs are Hall and Chelsea Chaney of Davidsonville.
Tickets cost $50 per person with $25 being tax deductible. Guests will enjoy food and libations provided by: Annapolis Smokehouse & Tavern, Bay Ridge Wine & Spirits, Boatyard Bar & Grill, Brio Tuscan Grill, Buck Distributing, Caliente Grill, Chick-fil-A, Carrol's Creek Cafe, Corner Cafe, Graul's Market, Grump's Cafe, Katana Sushi Annapolis, Main & Market, Paul's Homewood Café and Royal Karma.
In addition to a delicious and varied array of food and drink, the event features a live auction which this year includes a one week stay at a three bedroom condo in Orlando, Florida; a chef's five-course dinner for eight prepared and served in your home by Ken's Creative Kitchen; a four-course dinner for six plus wine at Harry Browne's Wine Cellar; and a Tastings Galore package including a scotch tasting for eight hosted by local connoisseur Patrick Pyles plus wine tastings at Cooper's Hawk Winery, Thanksgiving Farm Vineyards & Winery and The Vineyards at Dodon.
Guests will also have the opportunity to see demonstrations of the latest innovations in technology available at all AACPL's branches including 3D pens and printing, virtual reality, green screen and robots that teach coding and computer programming to pre-readers and older.
Last year's event raised over $50,000 and the Foundation was able to fund the purchase of 400 VOX Books – children's books with integrated audio that help develop strong readers – as well as other resources and supplies that make your library better. Tickets may be purchased online at http://bit.ly/2nZS4By.
Category: Events, LIFE IN THE AREA, Local News, NEWS, Post To FB