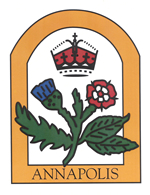 The Annapolis Office of Environmental Policy will host a free Stormwater Maintenance Workshop for homeowners associations (HOAs), condominium and civic organizations in the City of Annapolis. Homeowners associations and civic organizations will learn from Biohabitats Inc., professionals in stormwater management through environmental design, the basics of how to maintain their stormwater features. This is a chance for HOA and civic leaders to learn how they can upgrade their neighborhood's stormwater management so that it will improve the water quality in the Chesapeake Bay and where to apply for grants to pay for it. Professionals from Maryland Department of Natural Resources will be on hand to talk about invasive plant management.
The following topics will be highlighted:
Stormwater and stormwater management
Responsibilities for maintaining stormwater features in your neighborhood (ex. pond, natural areas and rain gardens)
How to maintain stormwater features in your neighborhood
Options for upgrading your stormwater management features
Invasive plant management
Grant options for upgrading your stormwater features
The Stormwater Maintenance Workshop will be held on Tuesday, April 3, 2018 from 7-9 p.m. at the Pip Moyer Recreation Center, located at 273 Hilltop Lane, Annapolis. For more information, contact Raycine Hodo, Environmental Program Coordinator at 410-260-2200 x7887 or via email at [email protected].