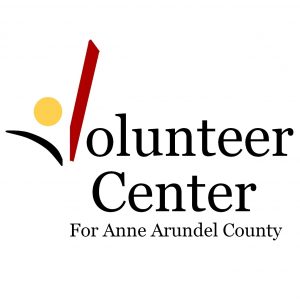 Many Volunteer positions are available through the Anne Arundel County Volunteer Center. If you do not see an opportunity below that fits your needs, contact the Volunteer Center at [email protected] or 410-897-9207. Check our Website: www.aacvc.org. A few current volunteer opportunities are listed below.
Accessible Resources for Independence, Inc. (ARI)
The mission of this nonprofit organization is to maximize the independence of people with disabilities so they enjoy self-directed, productive lives. In carrying out our mission, ARI provides the resources, training, counseling and other assistance needed to enhance independence, productivity and quality of life, strengthen family support systems and assist people with disabilities in becoming integrated into the mainstream of life. We are searching for dedicated board and committee members, volunteer for special events, i.e. (creative cooking class, setting up and breaking down, assisting w/food prep and assisting consumers), and translators for ARI's publications for availability in different languages. For more information, contact [email protected]. See web site at: www.arinow.org.
Annapolis Police Department Auxiliary Unit
The Auxiliary consists of uniformed civilian volunteers providing assistance to the Police Department under the direction of the Support Services Division. Its mission is to assist the agency through volunteer police service with assignments as designated. The Auxiliary serves as additional "eyes and ears" for the department, connecting with the community, in the performance of duties. It assists career police officers by providing supplemental services such as patrol, traffic direction, and fingerprinting to the residence of Annapolis through volunteer service. For more information about volunteering with the Auxiliary, contact Lieutenant Kevin Krauss at [email protected] or 410-268-9000. All members are required to volunteer for at least 10 hours per month and must undergo a thorough background check including drug screening. See website at https://www.annapolis.gov/722/Auxiliary-Unit.
Ann Arrundell Historical Society
If you love history, this is a job for you!  The Ann Arrundell County Historical Society needs docents at the historic Benson-Hammond House in Linthicum.  Docents guide visitors through this 1820's farmhouse that is listed on the National Register of Historic Places and interpret the rich history of truck farming in northern Anne Arundel County.  The House is open Saturdays from 11am to 3pm and Sundays from 12pm to 3pm. Your days of work are flexible and training will be provided. Questions? Contact Rebecca Morris at[email protected] or 443- 837-8196. See web site at– http://www.aachs.org.
Anne Arundel County Literacy Council
Change a life through literacy by becoming a Literacy Tutor! Tutor Training sessions are being offered Sat., February 24, 2018 from 9:00 AM-4:00 PM AND Sat., March 3, 2018 from 9:00 AM–4:00 PM at Woods Memorial Presbyterian Church in Severna Park and will include basic literacy, math, and English Language Learner (ELL) instruction.  We have a class size limit of 35. Enrollees MUST preregister and attend BOTH sessions. If you, or someone you know, would be interested in attending this training, please email Lisa Vernon at [email protected], or call 410-269-4419 as soon as possible to reserve a seat. Website: www.icanread.org.
Days End Farm Horse Rescue 
Days End Farm Horse Rescue, Inc., is a 501(c)(3), volunteer-based, animal welfare organization established in 1989 to ensure quality care and treatment of horses through intervention, education and outreach. Farm volunteers are needed toassist in feeding, grooming & caring for the horses, mucking stalls & paddocks and doing general barn chores and clean-up. Additional opportunities include: farm maintenance, administrative/clerical, fundraising, grant writing, special events, IT and education. For more information and to volunteer contact Carrie Alden at [email protected] or 301-854-5037. See website at: www.defhr.org.
Jug Bay Wetlands Sanctuary
There's still time to join Adopt-a-Plot! Attend Part II of this 3 Workshop series: 10:00 am – 2:00 pm on Saturday, Feb. 17, 2018. If you missed Part I, come join us from 8:00 – 10 am on the same day for a make-up session. Volunteers will learn the ropes of our Adopt-a-Plot Monitoring Program. Key plant and animal species will be reviewed, including the Sanctuary's glorious charismatic Mega Fauna. Monitoring protocols will be reviewed, and we'll have a survey practice session. This monitoring data will be used to map several diagnostic metrics that help Sanctuary staff make informed management decisions. Volunteers on this team will also have an opportunity to emerge themselves in plot(s) in a variety of habitats. We will also go through the protocol for monitoring and have mock-up survey practice session. This is a great program for groups and families. Express interest at www.aacvc.org/calendar. Questions? Contact Melinda at 410-741- 9330 or[email protected].
The Sanctuary is also seeking two science research and one education intern for approximately 12 weeks during the summer from June – August, 2018. Exact start and end time of internship will vary depending on research project and intern's availability. Stipends are available, and applications must be received by March 2nd, 2018. See web site for how to apply at – http://jugbay.org/research_internship. Questions? Contact Patricia Delgado at 410.741.9330 or[email protected].
Sat., March 10, 2018, 9:00 am – 1:00 pm, Patuxent Wetlands Park Cleanup: Join us at the Park, 1426 Mt Zion Marlboro Rd., Lothian, MD 20711 to keep this great 'fishing hole' clean for all ages. We will collect trash on the mile long stretch and parking area to ensure safe fishing, paddling, and habitat. Ages: 8 and older. Gear Provided: Gloves, Bags Bring: Water, snack, hat, old clothes & shoes. Express interest at: www.aacvc.org/calendar. Questions?  Contact Melinda Fegler at[email protected] or 410-741- 9330.
Maryland Concert Series
Volunteer Ushers and Greeters are being sought for concerts to be held on Saturday evenings on Feb. 24 and April 28, 2018 at 7:30 pm. All Maryland Concert Series events are held at North County High School, 10 East First Ave., Glen Burnie, MD 21061; volunteers would be allowed to stay for the concerts. Our mission is to provide quality, live entertainment to Northern Anne Arundel County and the surrounding areas, at a reasonable cost on a subscription basis. For more information about volunteering as an usher or greeter, contact Theresa Fries at [email protected] or 443 254-1315. For information about volunteering to distribute information during the summer about the MD Concert Series, contact Wayne Wright at [email protected] or 443-962-4012. Also see web site: www.mdconcertseries.org.
Maryland Department of Juvenile Services
The Maryland Department of Juvenile Services is looking for volunteers, age 21 and older, to serve as tutors, and provide mentoring. Background checks are required and training will be provided. There are also internship opportunities available for college students.  For more information contact Melissa Alarcon at 410-230-3132 or [email protected]. See Web site: http://www.djs.state.md.us/.
Maryland League of Conservation Voters
The Maryland League of Conservation Voters is a nonprofit that advocates for environmental issues in our state. They are very busy during the legislative season which runs January through April 9, and are looking for 2 more volunteers to join them. Volunteers are needed every Tuesday from 10am-1230pm to deliver the weekly Hotlist to every legislator in the Senate and House buildings. A Maryland ID is required to enter the buildings. Be a part of this important mission to preserve our environment. For more info or to volunteer, contact Danielle, [email protected] or 410-280-9855 ext 203.See web site –http://www.mdlcv.org.
Category: LIFE IN THE AREA, Volunteer