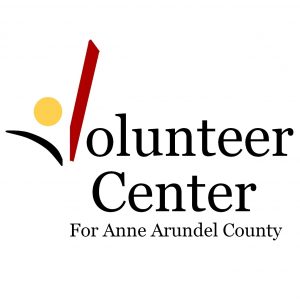 Many Volunteer positions are available through the Anne Arundel County Volunteer Center. If you do not see an opportunity below that fits your needs, contact the Volunteer Center at [email protected] or 410-897-9207. Check our Website: www.aacvc.org. A few current volunteer opportunities are listed below.
Anne Arundel County Literacy Council
Change a life through literacy by becoming a Literacy Tutor! Tutor Training sessions are being offered Sat., February 24, 2018 from 9:00 AM-4:00 PM AND Sat., March 3, 2018 from 9:00 AM–4:00 PM at Woods Memorial Presbyterian Church in Severna Park and will include basic literacy, math, and English Language Learner (ELL) instruction.  We have a class size limit of 35. Enrollees MUST preregister and attend BOTH sessions. If you, or someone you know, would be interested in attending this training, please email Lisa Vernon at [email protected], or call 410-269-4419 as soon as possible to reserve a seat. Website: www.icanread.org.
Bello Machre
Bello Machre is seeking to fill two paid internship positions in its Human Resources Department by January 12, 2018. Candidates must be full time college students, age 18 and up, who are expected to serve at least 120 hours in one semester at the Bello Machre administration offices in Glen Burnie. The Human Resource Department is responsible for the entire employment process including hiring, training, benefits & insurance, and employee recognition.  The interns will assist in a variety of duties including conducting reference checks, observing interviews, updating employee records, planning staff recognition events, and writing articles for the employee newsletter.  For more information and to apply, contact Michele Marshal, Manager of Outreach & Volunteer Services, at [email protected] or 443-702-3064. Web site –www.bellomachre.org.
National Alliance on Mental Illness, Metropolitan Baltimore (NAMI)
NAMI Metropolitan Baltimore depends upon volunteers to keep its organization going strong. There are so many ways you can give your time to help NAMI Maryland. You can help with advocacy, fundraising, training, education, community outreach or administrative assistance in the office. Whether you have a lot of free time or only a little, they can use your help. Let them know what your volunteer interests are by calling 410-435-2600 or e-mailing Jaime Ebersole at[email protected].
Crayon Initiative
The Crayon Initiative needs you to donate your unwanted crayons and they will recycle them into new ones. Then they will donate them back to schools, hospitals, arts programs and other organizations invested in our children. Suzy Provine and the Glen Burnie Civitan Club are starting this initiative in Anne Arundel County. Let her know if you are interested in a drop box. The Glen Burnie Civitans are volunteers who help families, children and individuals with developmental disabilities in and around Anne Arundel County, MD. Contact Suzy Provine at [email protected] or 410-733-3767. Also see http://thecrayoninitiative.org/
Maryland Theatre for the Performing Arts
Maryland Theatre for the Performing Arts will create and sustain a world-class performing arts center, offering premier artistic programming, innovative arts education and a unique cultural venue for the greater Annapolis region and the state of Maryland. MTPA has a variety of volunteer needs, from individuals looking to help with a one-day outdoor event, to professionals who would like to join a nonprofit Board of Trustees or volunteer their time and business expertise to help a local arts organization grow. With only one full-time staff member, we rely on volunteer services to help fulfill our programming, and we're always happy to meet new people! Currently, we are also seeking a grant writer that is passionate about the arts in our community. For more information contact Mattie Fenton at [email protected] or (410) 626-6055. See web site at – http://www.mtpa-annapolis.org .
Opportunity Builders Inc.
6–10 PM, Sat., Feb. 3, 2018, 20th Annual Mardi Gras Fundraiser: Volunteers, attendees and sponsors are being sought for the Annual Mardi Gras on Feb. 3, 2017, truly a community event and OBI's largest fundraiser. Volunteers are needed on Feb. 2 from 3–8 PM to help with setup and on Feb. 4 from 11 AM–2 PM for clean-up. Volunteers of all ages are requested, and groups are welcome to volunteer together. For the Mardi Gras Celebration, the warehouse is decorated to resemble Bourbon Street. It is a great "street" party with live music, food, entertainment, bingo, and a silent and live auction. Mardi Gras is an event full of merriment, laughter, joy and truly an evening not to be missed. Visit the website to register or offer sponsorship support at www.obiworks.org or to volunteer, contact Megan Orzechowski, Director of Marketing, at 410.787.0700 or [email protected]. Volunteers may also sign up on the Volunteer Center website at:www.aacvc.org/calendar.  OBI provides vocational training and employment services to adults with developmental disabilities. Volunteers, minimum age 18, assist clients with staying on-task to meet production quotas and help them to learn appropriate work skills and techniques. Volunteers who can commit to coming to the Millersville facility, once a week for at least 3 months are preferred. Volunteers, individuals and groups, also conduct job interviews, teach computer classes, assist with special events, painting and maintenance projects, serve on an OBI committee, and more. Contact Megan Orzechowski at [email protected] or 410-787-0700. Website: www.obiworks.org.
Saturday, January 13th, 2018 from 10am to 12pm, Certified Weed Warrior Training: Invasive species of plants are impeding the environmental health of Anne Arundel County. They're known to have a negative effect on habitat, food sources, disease, pest spread and soil chemistry. Please come join us to learn what targeted invasive species of plants are in your community and how to manage their removal. We will be holding this Certified Weed Warrior training event at Kinder Farm Park on Saturday, January 13, 2018 from 10am – 12pm. Refreshments will be provided for volunteers during this training event. Questions? Contact Alisha Parzanese at [email protected]  or (443) 534-8551. Volunteers may sign up online at the Volunteer Center website at: www.aacvc.org/calendar.
Category: LIFE IN THE AREA, Volunteer