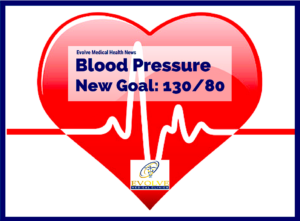 High blood pressure is the 2nd leading cause of preventable death in the US, only surpassed by cigarette smoking. We all know smoking is dangerous now we really need to understand the danger of high blood pressure. 
The new recommendations, published Monday,  come from a team of over 20 independent scientific researchers reviewing over 900 studies. The recommendations were reviewed and adopted by 11 major medical groups including The American Heart Association and the American College of Cardiology.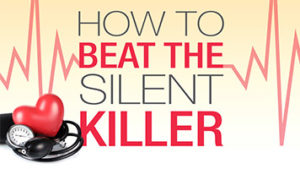 This is the first time in 14 years that blood pressure guidelines have changed. It also means that 46% of adults, many of them under the age of 45, now will be considered hypertensive. 
New Blood Pressure Guidelines
Anything over 130/80 is now consider "high blood pressure".
The new guidelines define normal as less than 120/80. When systolic pressure (the first number) is between 130 and 139 or diastolic (the second number) is between 80 and 89, this will be referred to as Stage 1 hypertension.
When is Blood Pressure an Emergency?
When your blood pressure is over 180 systolic (top number) or 120 diastolic (bottom number), doctors consider this a "Hypertensive Crisis". If your blood pressure gets this high, you need immediate changes in medication or or you may even need emergency hospitalization if there are signs of organ damage.
What Does It Cost to Live?
"The drugs approved to treat high blood pressure are all generic. For just a few dollars a day, you can save millions of lives," according to Dr. Tom Frieden, former director of the CDC. 
Are You Too Young or Too Old to Worry About Blood Pressure?
Many doctors push off blood pressure in younger people (30's and 40's) as well as older people (over 70). But recent research indicates that blood pressure management in both younger and older people makes a very important impact on how likely that person is to have a heart attack or stroke. 
Even under the old rule of blood pressure goal of 135/85 or less, studies show that only half of people in the US with high blood pressure had their blood pressure properly controlled. Some of the reasons cited are that patients themselves don't want to have to take something every day when they don't feel badly. And doctors have gotten so busy that they are more and more just pushing off treatment to the "next visit" sometimes for years and years, in what is called "therapeutic inertia". 
"Controlling Blood Pressure is a Pain"
"Controlling your blood pressure should be super-easy", according to Dr. Michael Freedman of Evolve Medical Clinics. "First of all, there are so many medication choices that you should NEVER have to deal with side effects, NEVER have to pay more than a few dollars per month and you really shouldn't have to see the doctor all the time."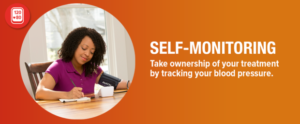 In fact, many Primary Care offices are now offering home blood pressure monitoring. The American Heart Association encourages people to take control of their own blood pressure monitoring. 
"At Evolve, we encourage our patients to monitor their BPs and email us results so we can make changes without the hassle of having to come in to the office. Most of us don't have time to take a half day off so tweaking control from home or office makes a lot more sense," adds Dr. Freedman. 
Need to get your blood pressure under better control?
Looking for a great Primary Care?  
Evolve Medical
is Maryland's first Direct Primary Care and is the Highest Rated Primary Care in the area.  Stop by, 
schedule on-line
or call 844-322-4222.
If you find these health and wellness updates helpful, follow Evolve Medical on Facebook, Twitter, Instagram or Google+.