Officials for the Anne Arundel County Public Library have announced a series of events to mark November as Native American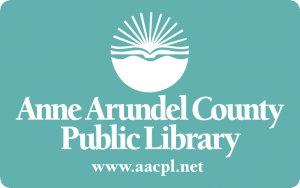 History Month.
Events include:
Navajo Code Talkers
Learn how the U.S. military took advantage of the unique languages of Native Americans to secure voice communications in World War II.
 Monday, November 27 at 6 p.m. at the Glen Burnie Library
The Time Traveling Kids: Native American Storytime for Preschoolers
Stories and hands-on activities sponsored by the Jefferson Patterson Park and Musuem.
Wednesday, November 15 at 10:30 a.m. at the Severna Park Library
Monday, November 27 at 11 a.m. at the Severn Library
Tuesday, November 28 at 10:30 a.m. at the Annapolis Library
Milan-A Story of Acceptance, Spirituality and Reverence (for adults)
Learn about the historic significance of native LGBT leaders and the importance of the spirital way of the Two-Spirit society.
Tuesday, November 14 at 6:30 p.m. at the Brooklyn Park Library
Këntkatàm (Let's Dance)
Cultural dance lesson by authentic Piscataway dancers.
Saturday, November 18 at 11 a.m. at the Odenton Library
Discover more about the library's celebration of Native American History Month events at https://www.aacpl.net/content/native-american-history-month.
Category: Events, LIFE IN THE AREA, Local News, NEWS, Post To FB