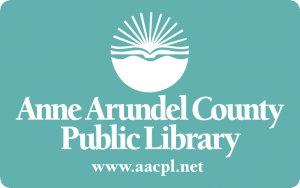 Officials from the Anne Arundel County Public Library (AACPL) today announced a series of community meetings on the future of area public libraries.
Meetings will be held from 6:30 – 8 pm on:
October 24 at the Linthicum Library (400 Shipley Rd)
October 25 at the Mountain Road Library (4730 Mountain Rd)
October 26 at the Annapolis Library (1410 West Street)
The library system is currently working with MGT of America to conduct a facilities master plan of all library buildings. The process will focus on determining how well current libraries serve the community and provide suggestions on how future service can be improved. The library is looking for public input.
MGT will conduct physical assessments of each branch, including all the major building systems – roof, plumbing, heating, building envelope and interiors. In addition, MGT will conduct assessments of the functionality of each branch to determine how well the building helps staff deliver the current and planned programs to the community and examine how well the infrastructure of the building supports technology.
The 2017 study will update and replace the 2011 Facilities Master Plan conducted by MS&R and will provide a ten-year Capital Improvement Plan for Anne Arundel County Public Library, which will factor growing library needs with a viable capital investment structure.
This master plan is a road map to guide AACPL in expanding its role as a vibrant center for technology, learning, recreation and community interaction. Residents who cannot attend any of the scheduled meetings, can email comments to [email protected].