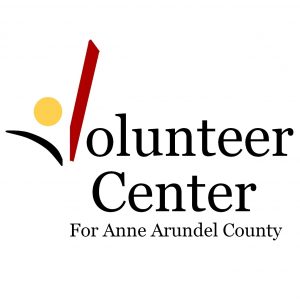 Many Volunteer positions are available through the Anne Arundel County Volunteer Center. If you do not see an opportunity below that fits your needs, contact the Volunteer Center at [email protected] or 410-897-9207. Check our Website: www.aacvc.org. A few current volunteer opportunities are listed below.
Annapolis Green, Inc.
Our mission is to connect, educate and motivate Greater Annapolis to protect the environment and beautify our surroundings for a strong and thriving way of life. Annapolis Green connects the community by communicating an environmental message that is meaningful, positive and motivational, engaging residents, businesses, non-profits, government agencies, and visitors. Our goal is to make the Annapolis area as Green as possible – a place where sustainability is a way of life and a source of pride – by accelerating the work of the legions of dedicated environmentalists and celebrating successes – in person, online, and in everyday life. Volunteers are needed as office assistants and for staffing sustainability aspects of special events. For more information contact Lynne Forsman at [email protected] or 410-212-7280. See website– http://annapolisgreen.com.
For more information please call (410) 990-0941 or email us.
Bello Machre
All during the month of October, 2017 volunteers are needed to help prepare Bello Machre homes for the cold weather season. Tasks include raking leaves, planting fall flowers, help with planning for a Halloween party, and help with decorating homes for Halloween. Also needed are volunteers to help adults with development disabilities improve their reading skills–time commitment of one hour per week minimum. In addition, we need volunteers to help at our front desk, answering phones and helping with other light administrative duties. For more information and to volunteer, contact Michele Marshall, Manager of Outreach and Volunteer Services, at[email protected] or 443-702-3064. Your caring heart will make a difference in the lives of people with developmental disabilities. Lend your time and talents and open your heart to the individuals we serve; we have a variety of volunteer opportunities available throughout the year. If you have a day or even a few hours – your support will bring a smile to someone's face. Visit the web site at: http://bellomachre.org/you-can-help/volunteerfor more information and to submit an online application.
Family Tree
The Family Tree's mission is to prevent child abuse and neglect by providing family support and education that promote well-being among Maryland families.  Volunteers, over 18, are needed for child nurturers to create a safe, structured, weekly Children's Program in north Anne Arundel County.   Volunteers, over 21, are needed as parent educators in North and South Counties to co-teach a Positive Parenting Course in 12-week intervals.  Volunteers, over 21, are needed to run the "tot-line", which is an emergency response (medical or otherwise) resource for parents with children under the age of 5; volunteers with experience/training in child development are preferred.  For further information about the "tot-line" and all volunteer opportunities, please visit the website– https://www.familytreemd.org/get-involved/volunteer/ or call 410-889-2300 for more information.
Fourth Annual Sandy Point State Park Halloween Haunted Trail, Oct. 27, 2017
Friday, Oct. 27, 2017, 6:00–9:00 p.m., Halloween Haunted Trail: The public is invited to this family friendly event being held at Sandy Point State Park, 1100 E. College Parkway, Annapolis, MD 21409. There will be a Haunted Trail, Games, and a Hayride. Note: the trails are not stroller or wheel chair friendly, and may not be suitable for young children. Reservations are required: reserve your spot today by calling 410-974-2149. Option: bring canned goods to donate to Maryland Charity Campaign. Volunteers are needed prior to the event to help with setting up scenes along the trail as well as to help with activities during the event. Groups are welcome. Contact Volunteer Coordinator Ranger Nancy Gardner at [email protected] for more information and to volunteer.
Hope for All
Hope For All needs volunteers to help on Tuesdays-Thursdays and between 8:30 am and 3 pm, assisting with pickups and deliveries of furniture, clothing, and other donations, to help families in Anne Arundel County.  Days are open even if only one a week. Please call 410-766-0372 or 443-867-0977 or email [email protected]. See web site:www.hopeforall.us/volunteer.
Maryland Environmental Trust (MET)
Maryland Environmental Trust (MET) is looking for volunteers who are passionate about land conservation to work in our office or in the field as Land Steward Volunteers. As one of the oldest and most successful land trusts, MET has protected more than 133,000 acres with more than 1,077 conservation easements. Each conservation easement is protected forever and requires yearly visual assessments to monitor for compliance. With a small staff of 10-12 employees, We have two opportunities available:– 1) Office Volunteer: Volunteers are needed at our office in Crownsville, MD to work on a wide variety of projects that can be tailored to each volunteer's skills and interests. Possible activities include creating ArcGIS maps, filing, scanning, photo management, helping with mailings, writing and editing articles, and more. Our volunteers typically commit one day a week in our office with flexible hours and are provided an orientation and training; 2) Land Steward Volunteer: Land Steward Volunteers visit protected properties to document changes using a short monitoring form and photographs. Conservation easements are throughout the state of Maryland, allowing Volunteers to choose their geographical preference. Volunteers should be over 20 years of age, physically able to walk rugged terrain and have their own transportation and camera. A one day training at our Crownsville office is required. For more information and a downloadable Volunteer Application, visit the website at: http://dnr.maryland.gov/met/Pages/volunteer.aspx  or contact Volunteer Coordinator at 410-697-9523 or [email protected].
National Alliance on Mental Illness (NAMI)
NAMI Anne Arundel County depends upon volunteers to keep its organization going strong. There are so many ways you can give your time to help NAMI Maryland. You can help with advocacy, fundraising, training, education, community outreach or administrative assistance in the office. Whether you have a lot of free time or only a little, they can use your help. Let them know what your volunteer interests are by calling 443-569.3498 or by emailing[email protected]. See web site at: http://www.namiaac.org.
Project Linus- Anne Arundel County
Project Linus is a volunteer non-profit organization with a two-fold mission. First, it is the mission of Project Linus to provide love, a sense of security, warmth and comfort to children who are seriously ill, traumatized, or otherwise in need through the gifts of new, handmade blankets and afghans, lovingly created by volunteer "blanketeers." Second, it is the mission of Project Linus to provide a rewarding and fun service opportunity for interested individuals and groups in our community, for the benefit of children. The Anne Arundel County Chapter of Project Linus meets on the third Saturday of each month (except July & August) from 10am till noon at the Severna Park Community Center on Baltimore Annapolis Blvd. in Severna Park. Contact Linda at [email protected] or 410-269-3807 for information and see website– http://www.linusannapolis.org/donate/.
Severna Park High School, December 11-13, 2017, Mock Interviews
Volunteers are needed to conduct Mock Interviews and provide Career Guidance for all 11th-grade students at Severna Park High on December 11-13 from 7:30 am to 2:20pm.  Help them cultivate real world experience, taking the topics introduced in 11th-grade English of résumé writing, interviewing, and networking and practicing them with YOU, our community partners. You can sign up for a few hours or volunteer all day. To register visit:http://www.signupgenius.com/go/10c0e4eaca72da2fd0-sphs2. Contact Nancy Jackson, [email protected], with questions.