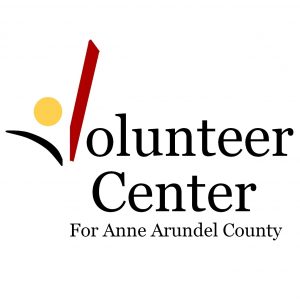 Many Volunteer positions are available through the Anne Arundel County Volunteer Center. If you do not see an opportunity below that fits your needs, contact the Volunteer Center at [email protected] or 410-897-9207. Check our Website:www.aacvc.org. A few current volunteer opportunities are listed below.
2017 SAP World Championship Regatta, Sept. 19-29, 2017
Volunteers are needed for the 2017 Regatta being co-hosted in Annapolis by the Severn Sailing Association and Eastport Yacht Club. The 2017 SAP World Championship Regatta will have 90 boats representing 11 countries plus the USA. As this is a World Championship we needs lots of hands on deck to help get boats launched and brought back on shore in addition to a number of other tasks including: Boat Launch Assistants,
Dinghy Dolly Runners, Check In / Registration, Measurement & Equipment Inspection, Spectator Boat & Captain, Setup / Clean Up, and more. For more information and to signup online, see web site at: www.eastportyc.org/volunteer-shoreside. Questions? Contact Volunteer Coordinator Carol Vilardo at [email protected].
Alzheimer's Association
11:00 am, Sunday, Oct. 22, 2017, Walk to End Alzheimer's: Friendly, outgoing volunteers, age 15 and up, are needed for a variety of positions before, during and after the 1 or 2-mile walks which are being held at Susan B. Campbell Park (at the dock downtown) in Annapolis, MD. Registration starts at 11 a.m., ceremony is at 12 p.m, and the walk starts at 12:30 p.m. Volunteer opportunities include route guides, registration, advocacy ambassadors, cheerleaders, set-up and break down teams, parking guides, and more. For more information and to volunteer, contact Coordinator, Dawn Lewis at [email protected] or 410-561-9099, Ext. 231 or visit: http://act.alz.org/site/TR/Walk2017/MD-GreaterMaryland?fr_id=10483&pg=entry. .
The Alzheimer's Association is a nonprofit organization which seeks to eliminate Alzheimer's disease through advancement of research, to enhance care and support for individuals, their families and caregivers, and to reduce the risk of dementia through the promotion of brain health. A variety of Volunteer Opportunities  are available throughout the year including: office & clerical assistance such as data entry and mailings, community outreach representatives including those to attend Health Fairs and speakers, helpline specialist, and family support group facilitators. See: www.alz.org.
Annapolis Opera Company
Volunteers, ages 16 and older, are needed to help in a variety of ways including: social fundraisers for our annual vocal competition; with clerical projects, like mailings and office tasks; providing housing for one of our performers; assisting with transporting singers to and from the airport or train station; serving refreshments, post-performance receptions, and more. Call 410-267-8135 or email [email protected] for more information or see web site: http://annapolisopera.org/contribute/volunteer/
Anne Arundel Community Concert Association
This nonprofit, established in 1951, is part of a network of neighborhood community concert associations throughout the United States. It is run by volunteers who are dedicated to presenting a wide variety of high caliber artists catering to a diverse range of audience tastes at affordable prices. All concerts are held at Severna Park High School and continue through May. New volunteers are welcome and may call 410-647-4881 or 410-315-9477 for more information. Web site: http://aacconcerts.weebly.com/.
Arundel Child Care Connections
The mission of Arundel Child Care Connections, Inc. is to promote the availability and accessibility of high quality childcare for families in Anne Arundel County through referrals, training, public education and collaboration between community-based organization, government agencies, employers, and child care providers. We are seeking members for our Board of Directors with backgrounds in marketing, fundraising, or grant writing. For more information contact Debbie Langer, Ex. Dir. At 410-222-1794 or [email protected], See website at: http://www.arundelccc.org/.
Ballet Theatre of Maryland
This full-time professional ballet company and training academy performs at the Maryland Hall for Creative Arts four times each year in Annapolis and also performs full-length, mini-performances, and lectures or demonstrations throughout Maryland locations. Its School of Classic and Contemporary Dance provides professional training to children from age two and up, and including adults; from beginners through professionals. Volunteers are needed for a variety of administrative, fundraising, and special event capacities in Annapolis. Contact Laura Lansing at 410-224-5644 or e-mail[email protected]. See Web site: www.balletmaryland.org.
The Complete Player Charity
Our mission is to develop and prepare students and athletes for success in academics, sports, and in life by "Opening Academic and Athletic Doors." We are seeking volunteers to serve as instructors and assistants during our Academic Enrichment programs. We have programs for 3rd-8th grade students with some programs taking place during school hours and some during after-school hours. Programs consists of Math and Character Development and Business and Leadership development. For more information and to volunteer, contact Andy
Schindling at [email protected] or 301-580-1546. See web site at www.tcpcharity.org.
Calvert Animal Welfare League
The organization located in Prince Frederick operates a state-of-the-art adoption and education center. Volunteers age 14 and up with adult supervision are needed for 2 shifts daily of animal care, to provide foster homes, and as administrative support for short and long term projects. Training will be provided. Volunteer members are also needed to serve on the Board of Directors. For more info call 410-535-9300 or e-mail [email protected]. Web site: www.cawlrescue.org.
Strengthening Families Program
The Strengthening Families Program provides training in parenting, children's skills, and family relationship skills to promote happy and healthy families. Strengthening Families is a 14-session evidenced-based program that provides parent training for adults and life skills sessions for adolescents ages 11-17 and children ages 6-10.  Sessions are run several times during the year in different areas of Anne Arundel County. The program is looking for volunteers to help administer and guide blossoming families to reach their fullest potential. Volunteers should be equipped to teach practical family-life skills to neighbors in need. For more information contact Heather Eshleman at 410-222-6724 or [email protected]. See website at: http://www.aahealth.org/programs/behav-hlth/prevention