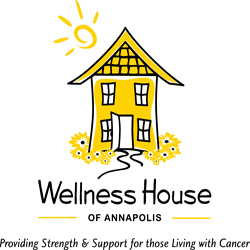 Wellness House of Annapolis and SSAI (Science Systems and Applications, Inc.) will partner together for a day of service on Saturday, May 6th, for SSAI's "40 Acts of Kindness" campaign. SSAI will bring a team of 10 volunteers to the Wellness House of Annapolis property for a day of service; specifically, to plant a garden dedicated to providing fresh cut flowers for Wellness House members to take home with emphasis on plants coordinating with the different colors of cancer. The project starts at 8:00 a.m. with a welcome by Wellness House Member Services Manager, Kay Hunter, and long time volunteers Virginia "Ginny" Schaff andLance Hogue. The project will conclude at 1:00 p.m.
SSAI, based in Lanham, Maryland, is a leading provider of scientific, engineering, and IT support for customers, including NASA and NOAA, who seek new frontiers in science and technology. They are celebrating their 40thanniversary throughout 2017 and 2018 by providing "40 Acts of Kindness" in volunteer support to 40 local nonprofits.
Robin Kovich, an SSAI employee and NASA contractor, spearheaded the project as her contribution to the campaign. Kovich is also a breast cancer survivor, and while visiting the Wellness House grounds earlier this year was inspired to nominate the organization for the beautification project. What especially caught her attention was Wellness House's "Awareness Color Garden", which displays the colored ribbons for fifteen different cancers. Kovich plans to coordinate the colors of her team's fresh cut flower garden with the specific cancer awareness colors for the Wellness House members and families to take with them.
Says Kovich, "I'm 'over the moon' to bring a team of SSAI volunteers to the Wellness House to add some color to their world. We'll come equipped with shovels, flowers, and plenty of smiles – all the tools needed for a great day of community support and team building!"