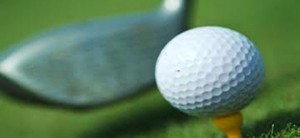 Providence Center, a non-profit organization that serves Anne Arundel County residents with intellectual and developmental disabilities, announced today that it will celebrate the 25th anniversary of its annual Moran Golf Classic on June 5th at Queenstown Harbor in Queenstown.  The Classic will once again be presented by Severna Park-based Moran Insurance.  The shotgun start begins at 10:00 AM.  
The Golf Classic raises funds for Providence Center's important programs and services that support nearly 450 men and women. The Classic is one of Providence Center's main fundraising events, drawing nearly 200 golfers, sponsors and friends for a great day on Queenstown's two scenic golf courses. Guests enjoy catering by Adam's Taphouse and Grille of Severna Park as well as auction items, raffles and other prizes.
The Classic was created in 1992 to raise supplemental funds for Providence Center's operations.  Numerous volunteers over the years have worked to make the Classic the event it is today. This includes the late George Moran whose name is associated with the Classic. Since its inception, the tournament has raised more than $1,000,000 to help empower people to live the life they want within their communities.
Marc Dorman, President of Moran Insurance, released a statement, "Moran Insurance has been an ardent partner with Providence Center over the years to help the organization shape lives and create futures for people in our community. Our team believes in Providence Center's work and we are honored to continue the partnership George Moran formed with Providence Center so many years ago. We are especially proud to present this year's 25th Moran Golf Classic."
Karen Adams-Gilchrist, President and CEO of Providence Center, said "Our Classic is an important event that raises the funds we need to support people to live their best possible lives. I want to thank Moran Insurance and all our generous Moran Golf Classic sponsors and contributors. We are thrilled to be celebrating 25 years of the Classic and the many long-time partners who have supported our mission through this tournament."
For more information about the 25th Annual Moran Golf Classic, presented by Moran Insurance, visitwww.providencecenter.com.  Sponsorships and foursomes are still available and can be purchased online. A full list of sponsors can be found at http://www.providencecenter.com/news/25th-annual-moran-golf-classic.
The mission of Providence Center, a nonprofit in Anne Arundel County, is to provide services that allow individuals with disabilities to enjoy increased self-determination in leading a more independent, valuable and functioning role in society. These support services are individually designed and professionally managed to enable people to exercise higher levels of control over their lives. Providence Center supports nearly 450 men and women through an array of person-centered services, including job discovery and customization, vocational training and supported employment, skills training for more independent living, as well as transportation.