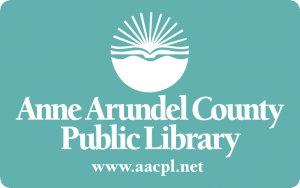 Officials with the Anne Arundel County Public Library (AACPL)  announced that the Monarch Academy Annapolis campus will serve as the temporary location for the Annapolis Regional Library while the facility is being rebuilt. Starting in early spring 2018, the library will occupy 3,800 square feet at the new public charter school.
The temporary library will feature a small collection of books, audiobooks, CDs, DVDs, public computers and Every Child Ready to Read classes. No community meeting room space will be available. Library staff will be increasing outreach in the community during the construction of the new facility.
"We look forward to continuing to provide our exceptional service to library customers while the new building is constructed. We are grateful to the County Executive and our partners at Anne Arundel County Public Schools for their support of the library and our mission to educate, enrich and inspire all residents," said Hampton "Skip" Auld, Library CEO.
"We are excited to have proposed funding for a temporary location for this facility," said County Executive Steve Schuh. "The Annapolis Regional Library is part of the foundation of the community it serves, and its patrons deserve uninterrupted service."
The Annapolis Regional Library will close its current location in March 2018 with the new facility slated to open in late 2019. A public meeting will be held on May 16, from 7-8:30 p.m., at Maryland Hall for the Creative Arts with the design team presenting detailed plans for the new library. After the presentation, attendees are invited to ask questions.  Visit the library's special project webpage to learn more details throughout the process.