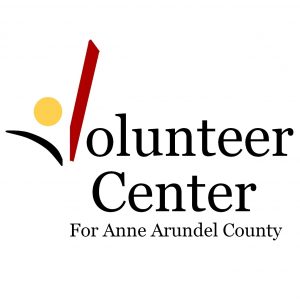 Many Volunteer positions are available through the Anne Arundel County Volunteer Center. If you do not see an opportunity below that fits your needs, contact the Volunteer Center at [email protected] or 410-897-9207. Check our Website: www.aacvc.org. A few current volunteer opportunities are listed below.
The AngelWing Project, Inc.
The AngelWing Project, Inc. is seeking volunteers to assist with the stage play, Having Our Say, at the Chesapeake Arts Center in Brooklyn Park on June 17, 2017. There are 2 performances, 2:00 pm and 7:00 pm. Volunteers will be required 1 hour before each show.  They are looking for volunteer ushers, ticket takers and people to hand out programs. Volunteers should be at least 18 yrs old. This will be a fun opportunity and you'll get to see a great show too.  Please contact Asia Winger at [email protected] or visit the website and complete the form at: www.theangelwingproject.org/Volunteer.html.
Anne Arundel County Animal Control
Friends of Anne Arundel County Animal Control, Inc., exists to help the thousands of homeless pets that arrive each year at this open-access shelter. It was formed by the shelter's volunteers to do what this government-run shelter cannot do itself: Ask for money to supplement its slim county budget, solicit in-kind assistance from businesses and individuals and promote the many good things being done by AACAC for needy pets in Anne Arundel County both in and out of the shelter. Friends of AACAC provides the animals with thousands of dollars in food, vet visits, flea/tick medications and other fairly basic day-to-day comforts that are not covered by the shelter's budget, as well as bigger ticket enhancements to the shelter such as sound-abatement improvements to its dog adoption gallery. Because the members of Friends of AACAC are shelter volunteers, we see its needs up close, and we look every day into the eyes of frightened animals that need our help – and yours. For more information and to volunteer, see web site at: http://www.faacac.org/get-involved/. Also, to contact Animal Control, call (410) 222-8900 and see website: www.aacounty.org/AnimalControl/.
Bello Machre
8:00 a.m.–12:00 p.m., Sat. June 10, 2017, Every Step Counts Walk, Bike, 5K Run: This fun event is being held at Anne Arundel Community College.  Many volunteers are needed to help make this day a success including: help with greeting, set-up, route support, food service and clean-up, and more; families and group volunteers are welcome. For more information and to register, visit the website at www.bellomachre.org  and click on Events. Questions? Contact Michele Marshall, Manager of Outreach and Volunteer Services at Bello Machre at 443-702-3064 or[email protected].
Building Better Days
We are a nonprofit which provides building toys for children who need to have better days in the hospital.
Want to bring joy to a child in the hospital? Building Better Days needs volunteers to collect toys to give to pediatric patients who need to have better days. Email [email protected] to let us know where and when you will be holding your toy drive. We will work with you to help get the word out about your toy drive and we will make sure all toys go to the hospital of your choice. Please note: Because the toys are going to hospitals, they need to be new & in the box. For more information contact Pam Nussbaumer at 410-507-7512 and see web site at: http://www.buildingbetterdays.com/.
Civil Air Patrol – Mary S. Feik Composite Squadron
The Mary S. Feik Composite Squadron offers challenging opportunities for youths 12-18 years old, aerospace education enthusiasts and adults with an interest in search and rescue, homeland security, disaster relief and humanitarian missions. Leadership training, technical education and an opportunity to participate in aviation-related activities are just a few of the exciting benefits of CAP membership. Also, during weekends in the summer our squadron flies over the Chesapeake Bay looking for boats in distress and provides eyes in the skies for the Natural Resources Police and the Coast Guard. The Squadron needs youth and adult volunteers to help us perform our air and ground missions. For more information, visit our web site at www.capannapolis.org, send us an email at [email protected] , or come visit us on Tuesdays at 6:45 p.m., Lee Airport, 3090 Solomons Island Rd., Building Q, Edgewater, MD 21037.
Legacy Leadership Program, The University of Maryland
The Legacy Leadership Institute on Public Policy offers training and internships to Maryland residents age 50+ to serve as volunteer legacy leaders during General Assembly Sessions (January through the 1st week of April). Those candidates selected are given 64 hours of training in College Park over eight weeks starting in the fall of each year on the bill process, government operations, Maryland history, constituent matters, and more. The assignment will be at least two days per week starting in the following January in the Annapolis office of a state senator or delegate. There is no fee for the training, and these are unpaid positions that grant unequaled access to MD General Assembly operations and provide individuals with an educational understanding of government processes. Candidates may apply now to participate in the2017-2018 Legacy Leaders Program. See website: https://sph.umd.edu/department/hlsa/ca/legacy-leadership-institute-public-policy or contact Wesley Queen, Coordinator, 301-405-2529 or [email protected] for more information.
Smithsonian Environmental Research Center (SERC)
9:00–4:30 June 16-25, 2017, Chesapeake Bay Invasive Parasite Project: A large number of volunteers, age 12 and up, are needed to help with sampling mud crabs for the Loxo parasite at the dock at SERC headquarters in Edgewater and at locations in Oxford and Leonardtown, MD.  See below for contact information and sign up information.
Sat., June 17, 2017, Morning (9:30AM – 12PM) & Afternoon (1 – 3:30PM) Sessions, Archaeology Dig Day: Join the Smithsonian Environmental Research Center for our Saturday Archaeology Dig Day! Come learn about SERC's environmental archaeology program and help us excavate our current site. Be an archaeologist for a day as you dig and sieve sediments in search of artifacts, and participate in real, ongoing archaeological research. Who: Individuals, families, small groups. Volunteers must be at least 10 years old to participate. Volunteers under the age of 16 must be accompanied by a participating adult. Date: Saturday, June 17 Time: Morning (9:30AM to 12PM) and Afternoon (1PM to 3:30PM) sessions. See below for contact information and sign up information.
July 24 to August 4, 2017 from 8AM – 4PM, Global Change Research Wetland Annual Plant Census:
The Biogeochemistry Lab at the Smithsonian Environmental Research Center (SERC) is conducting their annual census of the Global Change Research Wetland, a marsh that SERC scientists have been studying for nearly 30 years to track the impacts of high carbon dioxide and nutrient levels on plant growth. We are looking for volunteer citizen scientists on weekdays from Jul. 24 –Aug. 4 from 8AM – 4PM. Volunteers are needed for a minimum of one half-day, however it is best to have people come for a whole day, ideally for multiple days in a row. The work involves working in the tidal marsh (on boardwalks) at SERC to count and measure all of the plants in the experimental plots and working in the lab to sort samples and conduct analyses. Volunteers must be at least 16 years old to participate. See below for contact information and sign up information.
For more information about the above projects, contact Alison Cawood at [email protected]  or 443-482-2271 or sign up online at www.aacvc.org – (Click through from "Browse Organizations"| "Smithsonian Environmental Research Center" | "Volunteer Opportunities"). Also, see SERC website: www.si.edu.