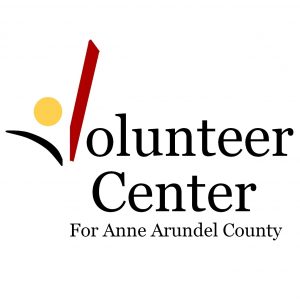 Many Volunteer positions are available through the Anne Arundel County Volunteer Center. If you do not see an opportunity below that fits your needs, contact the Volunteer Center at [email protected] or 410-897-9207. Check our Website: www.aacvc.org. A few current volunteer opportunities are listed below. 
American Red Cross of Southern Maryland
On Sat., Jun. 17, 2017, from 9:00 a.m.–3:00 p.m. the Southern Maryland Chapter of the American Red Cross is hosting a Home Fire Campaign event at Brooklyn Park #31, 5100 Ritchie Hwy, Brooklyn Park, MD 21225. Red Cross is coordinating such Home Fire Campaigns nationwide in partnership with Fire Departments and other agencies/organizations, and this is the last in a series of five upcoming campaigns in Anne Arundel County this spring.Volunteers (individuals or groups) are needed to help save lives in our community by becoming members of a team canvassing at risk neighborhoods in the County and installing smoke alarms in houses needing them; fire safety educational materials will also be distributed. To register, visit https://volunteerconnection.redcross.org/?nd=vms_public_form&form_id=1494. Complete the registration form answering all questions. Youth under age 16 may participate if accompanied by a parent or legal guardian. If you are age 16-17, a Parental Consent Form must be signed and submitted prior to the event. Questions? Contact Gloria Coliton, Volunteer Specialist, at 410-627-5369 or [email protected].
Bello Machre
Sat. May 20, 2017, 9:30 a.m. – 11:00 a.m. and 3:00-4:00 p.m., Appreciation Picnic: Volunteers are needed for a large picnic at the main Bello Machre campus: 7765 Freetown Rd., Glen Burnie, MD 21060. The picnic is to show appreciation of our hard-working Family Living Directors and others who care for our folks every day. This is a great volunteer opportunity for students in need of service hours, boy scouts, or anyone of any age who enjoys a great picnic!  All volunteers are welcome to join in the food and fun!​ About four or more volunteers are needed from 9:30 am to 11:00 am to help with set up by hanging balloons, streamers, and signs, placing table cloths and centerpieces on tables, setting up food stations, and filling coolers with ice and drinks. A second shift of three or more volunteers are needed from 3:00 pm to 4:00 pm for clean-up take down, etc. To sign up go to: www.aacvc.org/OpportunityCalendar. Questions? Contact Michele Marshall at [email protected] or 443-702-3000.
Bike MS: Chesapeake Challenge, June 17-18, 2017 (Easton)
Individual volunteers or groups of volunteers are needed Jun. 16-18, 2017, to assist with The National MS Society, Greater DC – Maryland Chapter's Bike MS: Chesapeake Challenge to be held June 17-18, 2017. Such volunteers are needed for: set up/tear down, registration, greeting, rest stops, breakfast, finish line celebration, medical (CPR/First Aid Certified or more advanced training), and more. The Chesapeake Challenge offers a picturesque cycling experience for participants of all levels and abilities. It features a variety of route options winding through the flat and rural Eastern Shore of Maryland. The two-day event starts and finishes each day at the Talbot County Community Center in Easton, MD. For more information and to sign up, visit the web site–http://main.nationalmssociety.org/site/TR/Bike/MDMBikeEvents?pg=entry&fr_id=28915 Questions? Contact Kennedy Weishoff, Volunteer Engagement Associate with the National MS Society, at 262.369.4421 ext. 48421 or[email protected] .
Christian Assistance Program Food Pantry
The mission of this nonprofit organization located in Odenton is to provide food to needy individuals in the Gambrills, Hanover, Odenton, and Severn areas of Anne Arundel County. Volunteers are needed to help with the registration of clients with the Pantry; registration requires the least physical strength but requires organizational and people skills. On Tuesdays from 11 a.m. – 1 p.m., and Thursdays from 3 – 5 p.m., Baggers and Carriers are needed to bag groceries and carry grocery bags to cars. Baggers must be able to lift up to 15 lbs. and some bending and reaching is required. Carriers must be able to carry up to 25-35 lbs. of groceries up 8 steps to be placed in carts taken to clients' cars. Both baggers and carriers work in teams of two people. For more information, contact Amy Gantt at [email protected] or410-733-6022 and see web site at http://www.severnumc.com/CAP.
Community Foundation of Anne Arundel County
Do you know an individual, family or business who demonstrates exceptional generosity, donates their time, talent, and financial resources, plays a key role in providing services to the community and is making a difference in Anne Arundel County? Consider nominating them for a 2017 Celebration of Philanthropy Award.
CFAAC is accepting nominations for Anne Arundel County's 2017 Philanthropist, Corporate Philanthropist, Foundation, Volunteer and Young Volunteer of the Year. All nominations must be received by Friday, July 28, 2017 and must be submitted by one or more nonprofits on behalf of the individual, or company. Nomination forms can be found on the website at www.cfaac.org. If you have questions, please call Amy Francis at 410.280.1102. Email completed nomination forms and supporting documents to [email protected].
Friends of Ann Arundel County Trails
Sunday, May 21, 2017, 6:00 – 11:00 a.m., 11th Annual Emily Schindler Memorial Scholarship Triathlon:Volunteers are needed to assist with setup, registration, and during the event. Race Check-in 6 a.m., Race start at 7 a.m. The run, bike, and swim events take place at the Severna Park Community Center pool and the B&A Trail. The triathlon can be completed individually or by teams of 2 or 3 people. See web site at –https://spcctri.wordpress.com/volunteer/ for information about the event and to volunteer. Questions? Contact Diane Evans at [email protected].
Jug Bay Wetlands Sanctuary
Volunteers are needed at the butterfly garden on Tuesdays, 8:30am – 12:30pm. The butterfly garden at Glendening Nature Preserve is in full swing! The Golden Alexandra, native pussy willows, and Red Columbine are in bloom, as well as the native honeysuckle Join fellow gardeners, butterfly watchers, and native plant enthusiasts in our garden maintenance group. Volunteers weed, water, prune, and otherwise maintain the Butterfly Garden at the Glendening Preserve's Plummer House. Contact the Sanctuary at 410-741-9330 or check out www.jugbay.org/volunteer/become-volunteer for more information on volunteer opportunities. Express interest for this opportunity atwww.aacvc.org/OpportunityCalendar. Questions? Email Melinda Fegler at [email protected].
South River Federation:
The South River Federation is seeking volunteers at the end of May to help with relocating turtles while their habitat at the Annapolis Harbour Center is being renovated. To prevent any harm from coming to the turtles during construction, Anne Arundel County has asked the Terrapin Institute and the South River Federation to temporarily move the turtles to a different pond for the duration of construction. Then, we will return them to their new and improved wetland home once it is complete. At the end of May, we will need volunteers in the evenings to help us capture, measure and mark the turtles and move them to their temporary home. If you are interested in volunteering and want to receive further information about dates and times, please email Jaclyn Fisher at [email protected].