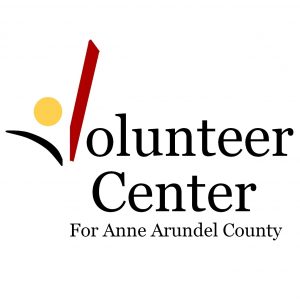 Many Volunteer positions are available through the Anne Arundel County Volunteer Center. If you do not see an opportunity below that fits your needs, contact the Volunteer Center at [email protected] or 410-897-9207. Check our Website: www.aacvc.org. A few current volunteer opportunities are listed below.
Anne Arundel County Recreation & Parks, Take to the Trails 7K, June 3, 2017
The "Take to the Trails 7K" is part of the Move More Race Series and is being held at Recreation and Parks Headquarters, 1 Harry S Truman Pkwy., Annapolis, MD 21401; the race starts at 8:30 a.m. Volunteers are needed on the day of the event starting at 7:45 a.m. to assist with race support, be a course monitor, register participants and give out race bags and refreshments, mark the course, and take pictures.  Volunteers should arrive at 7:45 a.m. to register and get volunteer assignments. For more information, contact Carolyn Ryan at 410-222-7313 or [email protected]. For more information about the race and to register as a participant, see web site at: http://www.aacounty.org/services-and-programs/race-series-take-to-the-trails-7k.
Bello Machre
8:00 a.m.–12:00 p.m., Sat. June 10, 2017, Every Step Counts Walk, Bike, 5K Run: This fun event is being held at Anne Arundel Community College.  Many volunteers are needed to help make this day a success including: help with greeting, set-up, route support, food service and clean-up, and more; families and group volunteers are welcome. For more information and to register, visit the website at www.bellomachre.org  and click on Events. Questions? Contact Michele Marshall, Manager of Outreach and Volunteer Services at Bello Machre at 443-702-3064 or[email protected].
First Sunday Arts Festival, 2017
The streets and parks on West and Calvert Streets in the downtown historic area will be filled with over 100 unique artists and crafters, live bands, dance, street performers, and international outdoor cafes for the 15th Annual First Sunday Arts Festival. The dates for 2017 are the first Sunday in the months May through November:  May 7, June 4, July 2, August 6, September 3, and October 1, and November 5, 2017 each from 11:00 am–5:00 pm.   Admission is free to all First Sunday events. Volunteers are needed to help on four different shifts each Sunday between the hours of 8:00 am–5:00 pm with set-up, assist the coordinator, and assist exhibitors, musicians, and performers. Contact Erik Evans at:[email protected] for more information and to volunteer. See web site at: www.firstsundayarts.com/.
Rob's Barber Shop Community Foundation
This nonprofit features projects that provide no-charge grooming services for individuals who cannot afford to attend the barber or beauty salon. Volunteers, minimum age 16 are needed for administrative tasks. Volunteer barbers and hairstylist are also needed to serve homeless and other needy persons in Odenton and surrounding areas. Call Robert Cradle at 410-519-2622 or [email protected]. Web site: www.RBCF.com.
Secure the Call
We give away free phones to over 425 community-based organizations around the US including Senior Citizen Centers, Domestic Violence Shelters and Police and Sheriff's Departments. Secure the Call collects used and unwanted cell phones and redistributes them as 911 emergency only phones. Volunteers, age 18 and up, are needed to form groups and go into mapped parts of Anne Arundel County to place Secure the Call phone collection barrels in any place it may be allowed. For more information call (301) 891-2900 or E-mail [email protected]. See the web site for more information at:  www.securethecall.org.
TREE-MENDOUS Maryland
Individual and group volunteers can help plant and care for trees in their community. Help to restore and protect the natural environment where you live, work, and play. Volunteer tree projects are fun and rewarding! The few hours spent improving your community forests can make your neighborhoods better places to live for generations to come. Your neighborhood, school, business or corporation, club or organization, can plant native trees on public land in your community. For more information contact Anne Gilbert at 410-260-8510 or [email protected].
V-LINC
6/26-30/17 (Session I), 7/31-8/4/17 (Session II), Mary Salkever Summer Camps 2017: Each Session is a week-long, inclusive, full-day camp for children with and without disabilities; Session I is intended for ages 7-14 and Session II is intended for ages 15-21. The camps feature computer-based activities that teach creativity, independent thinking, presentation skills, and literacy in a friendly and structured environment. Campers will also be able to explore their creativity through painting, drawing, and other arts and crafts activities. In addition, each day children have an opportunity to work on their own individual iPad to do research, document the days' activities using its digital camera, and take part in various field trips. Questions? Contact us at 410-554-9134. Volunteer Counsellors and Junior Counsellors are also being sought; enquire at – [email protected].  Visit the web site to learn more and to register at:http://www.v-linc.org/summer-camp.html.
Volunteers with expertise in medicine, engineering and technology are needed to develop unique solutions that assist people with disabilities manage their daily life. Volunteers age 21 and up who are active or retired medical/rehabilitation professionals or those with engineering backgrounds are needed to assess disabilities and to design and build one-of-a-kind devices for clients with disabilities. Also needed are volunteers, age 16 and up, in Baltimore to work weekdays in the computer loan center testing, repairing, and refurbishing donated computer equipment. For more information, contact Volunteer Coordinator, Angela Tyler at 410-554-9168. Web site: www.v-linc.org.