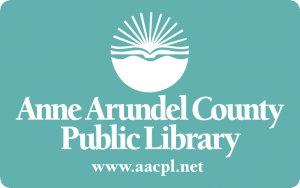 Anne Arundel County Public Library (AACPL) is hosting a series of upcoming events to commemorate the one hundreth anniversary of Fort George G. Meade (FGGM), an economic asset and resource to the region. The events will be held at the Severn Community Library on March 25 and at the Odenton Regional Library on April 8. 
The centennial celebration kicks off with an invitation to learn about doughboys, tanks, POWs and the intelligence behind this national treasure at Ft. Meade's 100 Years of Service, at 2 p.m. on March 25, at the Severn Community Library. This event, hosted by AACPL, is presented by Col. Kenneth O. McCreedy, USA (Ret.) Senior Director of Cyber Development for the Maryland Department of Commerce. The second event, Camp Meade & the Great War, takes place at 2 p.m. on April 8 at the Odenton Regional Library, and will focus on the creation of Camp Meade and World War I's direct impact on our region.
For 100 years, FGGM has contributed to our national defense from calvary to mechanized units and, more recently, to information, intelligence and cyber. Its primary mission is to provide a wide range of services to more than 116 partner organizations from the Army, Navy, Air Force, Marines, Coast Guard and several federal agencies including the National Security Agency (NSA), Defense Media Activity, Defense Information Systems Agency, the Defense Courier Service, and the U.S. Cyber Command.
For more information about library events and programs, visit www.aacpl.net/events.