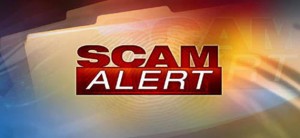 Comptroller Peter Franchot is warning taxpayers about a W-2 phishing scam targeting schools, restaurants, hospitals, tribal groups and others. The Comptroller said his agency and Internal Revenue Service are alerting employers that the Form W-2 email phishing scam has moved beyond businesses to school districts, tribal organizations and nonprofits. The W-2 scammers also are trying to steal employee W-2 information with an older scheme on wire transfers, which can victimize organizations twice.
"My agency is committed to protecting Maryland taxpayers and stays vigilant for email phishing scams that seek to steal people's private financial information. These types of crime can lead to fraudulent tax returns, identity theft and can devastate the victims' financial well-being," Comptroller Franchot said.
Cybercriminals are using various spoofing techniques to disguise an email to make it appear as if it is from a company or an organization's executive. The email is sent to an employee in the payroll or human resources departments, requesting a list of all employees and their Forms W-2.  The IRS says the W-2 scam, which first appeared last year, has started earlier this tax season and affects a broader cross-section of organizations. Businesses that received the scam email last year also are reportedly receiving it again this year. Cybercriminals then follow up with an "executive" email to the payroll or corporate comptroller asking that a wire transfer also be made to a certain account.
The Comptroller's Office advises taxpayers not to reply to emails asking for confidential information, most especially Social Security numbers, birth dates, salary information or home address.  Maryland taxpayers may call 1-800-MD-TAXES or send an email to [email protected] to report a problem.