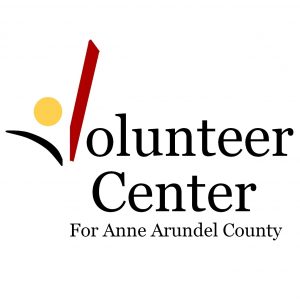 Many Volunteer positions are available through the Anne Arundel County Volunteer Center. If you do not see an opportunity below that fits your needs, contact the Volunteer Center at [email protected] or 410-897-9207. Check our Website: www.aacvc.org. A few current volunteer opportunities are listed below.
The Arc Central Chesapeake Region
October is National Disability Employment Awareness Month. Show what disability and inclusion mean to you by creating a poster using the theme, "Inclusion Works." Winners will receive a $25 gift card and their poster will be featured at the Arc's Annual Awards Banquet. For more information and to submit entries contact: [email protected]. See web site at: www.thearcccr.org.
Cape Conservation Corps
Cape Conservation Corps is announcing its second Harvest Bash Fundraiser with live music by Scorpion Rose and Dirk Schwenk, food, wine, beer from 7 -10 P.M., on Fri., Nov. 4, 2016 at the Cape St. Clair Clubhouse. This community-based volunteer-driven ecological restoration group is active in the Cape St. Clair, Maryland community; recent projects include clearing invasive plants and replanting native grasses and trees in the streams or wetlands of the community. To purchase tickets and learn more about the group, visit www.capeconservationcorps.org. 
Captain Avery Museum
At the Captain Avery Museum, the members of the board are very focused on what they can accomplish during their Avery service. A two-year term limit policy is energizing for the board, each knowing that their tenure has a finite end date (one two-year renewal is an option). If you have an interest and enthusiasm for serving on the Avery board, please write to [email protected] or call 410-867-4486. The museum would be pleased to get to know you and offer insight into the responsibilities, expectations and fun you can have as a board member.
Historic Annapolis Foundation, Candlelight Tour, November 4-5, 2016
5:00 pm -9:00 pm, Fri. and Sat., Nov. 4-5, 2016, Annapolis by Candlelight: Be a part of an Annapolis tradition, a walking tour of private homes showing some of the city's finest architecture.  A large number of volunteers are needed to docent in the wonderful homes that will be open for this annual event.  House Captains and docents are needed, and volunteers are able to tour the homes at no cost. Scheduling is flexible on either of the tour nights. Visit web site to sign up at: http://www.annapolis.org/media/48-89-annapolis-candlelight. Historic Annapolis Foundation is also looking for volunteers for all the programs that Historic Annapolis shares with our neighbors and visitors. This includes docents for the historic Paca House and Gardens, Museum Store Retail Volunteers, Freedom Bound Docents, and Hogshead living history. All our volunteers receive training for the programs. If you enjoy our history, our culture and sharing time with visitors, please consider joining our team of volunteers! Please contact Janet Hall at 410-990-4514 or [email protected] for more information about all volunteering and training opportunities.
Partners in Care
6:00 – 11:00 p.m., Fri., Nov. 18, 2016, Bull & Oyster Roast: Sponsors and attendees are being sought for this fun-filled event being held at Michael's Eighth Ave. in Glen Burnie that has something for everyone. There is great all you can eat food, wine & beer, silent auction, live music and more. For sponsorship information or to purchase tickets, contact Terri at 410-544-4800 and see www.partnersincare.org.
Partners In Care, a private non-profit, needs volunteers to drive older members of the community to medical appointments, grocery shopping, and other necessary errands.  Volunteers also provide help with our office work, light honey-do repairs in the home and neighborly assistance such as reading and writing, friendly visits, and help in our Upscale-Resale Boutique. We offer a unique culture of service exchange where neighbors help each other and in return ask for assistance when the need arises. Monthly orientation sessions are offered.  Visit our website www.partnersincare.org or email [email protected] or call 410-544-4800.  
RISE for Autism
RISE for Autism is hosting its 3rd Annual Bull and Shrimp Feast from 7:00-11:45 p.m. on October 22, 2016 at Michael's Eighth Avenue in Glen Burnie. RISE for Autism needs support from the community! Join us for a fun night out while supporting a great cause. Proceeds for this event will support our Educational Workshops, Safety Program, Autism-Friendly events and to open our new Therapy Center here in Anne Arundel County to benefit individuals with autism and their families. For more information about available sponsorships and tickets, see website at http://www.riseforautism.com/ or contact Cheryl Antlitz at [email protected]  or 410-615-2911.
RISE for Autism hosts several events for families, fundraising, and educational/related service providers throughout the year for which volunteers are needed. For more information and to volunteer, contact Shannon Majoros at [email protected] or 410-375-5581. 
SPAN (Serving People Across Neighborhoods) 
Sunday, November 13, 2016, 8:30 am – 5th Annual Stride for SPAN Turkey Trot: The 5K at Kinder Farm Park starts at 9:00am, followed by a one-mile fun-walk at 9:30am. T-Shirts will be given to all participants and prizes for 3 top 5K finishers in specified age groups. Also there are a variety of ways that you can support and receive acknowledgement as a sponsor or donor for this exciting event. Email us at [email protected] to learn more or to confirm your interest as a participant or sponsor. Also, visit our website: www.spanhelps.org for more information.
SPAN in cooperation with area churches help persons in their community in need of crisis assistance because of evictions, utility turn-off notices, emergency medical or prescription needs, food pantry or other services. Span needs volunteers to staff the office, work in the food pantry Monday and Wednesday mornings and donate food and other items for the pantry. Get your group to sponsor a food drive or pick up a few extra items when you shop and drop them off at SPAN Mon – Thurs, 10 am – 2 pm. One-time projects such as painting, cleaning windows, moving pantry shelves are also available.  SPAN is located behind Our Shepherd Lutheran Church, 400 Benfield Road. Call 410-647-0889 or email [email protected]. Web Site: www.spanhelps.org. 
Start the Adventure in Reading (STAIR)
STAIR is a one-on-one reading program geared to help 2nd graders currently reading below grade level. STAIR has worked with Anne Arundel County schools for 11 years. For one hour, two days a week after school, tutors read, practice phonics, and work on fluency and comprehension with their student. Learning occurs in a safe, nurturing environment and a bond is forged between tutor and student. STAIR has seven sites in Annapolis and one site in both Edgewater, MD and Crofton, MD. We are currently looking for one and two day a week tutors as well as substitute tutors for all sites. Sites are open either Tuesday/Thursday or Tuesday/Wednesday. Training is provided. Please contact Linda Barbour, Executive Director at 410.279.6480 or [email protected] or visit the STAIR website at http://stairannapolis.org for more information.