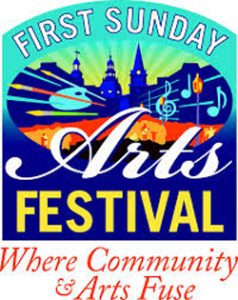 As the holiday season approaches the popular First Sunday Arts Festival continues on November 6th to fill the historic streets and parks of Downtown Annapolis, Maryland with some of the regions best artists, crafters, musicians and food. This festival is the areas premier shopping event for those that want to give original and handcrafted gifts for the holidays.
The First Sunday Arts Festival has themed the November 6th festival as the "Holiday Edition" as this is the time people start their holiday shopping. The festival has 130 vendors packing the the streets. Thousands of shoppers visit Annapolis for this fun street festival. Shop from hand crafted jewelry, wheel thrown pottery, hand knitted hats and scarves, alpaca clothing, photography, paintings, books, forged metal arts, fused glass, home decor, local wine, and more.
This is your opportunity to have fun while Shopping. Here you can meet the people that make the items you select and truly get to appreciate the craftsmanship, enjoy live music, cafe dinning and easy parking at the garages located right next to the festivals on Calvert Street.
The afternoon has a great line of free entertainment/ live music including;
Wiesman Park
Caleb Stine noon -2pm
Ahren Buchheister 3pm-5pm
Garrett Park Guitars Stage next to Stan and Joe's Saloon
Dan Haas Music 11am-1pm
Skribe 2pm-4pm
Wine tastings by Great Frogs Winery 11am-5pm
2nd Blocks of West Street
Mike Heuer Music 2pm-4pm
Whitmore Park
Jeremy Ragsdale Voice Studio 11am-5pm
For the kids there is face painting, balloons and the coolest game room in town at Mission Escape Rooms.
After you finish Shopping at the festival check out the unique boutiques and galleries in the Annapolis Arts District including Nancy Hammond Editions, The Annapolis Collection Gallery, Fin Art, Sparrow, Whitehall Gallery, Art Farm, Wine & Design, Nap town furniture and more.
Show your support for the arts, made in the U.S.A. and made in Maryland by inviting your friends to First Sunday Arts Festivals Holiday Market on Sunday November 6th.
The First Sunday Arts Festivals are conveniently located in downtown Annapolis, Maryland on West Street and Calvert Streets where parking is a breeze. There are five large parking garages including Whitmore Garage, Gott's Court Garage and Loews Hotel parking garage, Knighton Garage and the State Parking Garage all located near the Holiday Market.
Admission to the First Sunday Arts Festivals is always free. So bring your friends, family and your friendly pets to spend a day out on the town. This years festivals will continue with a bonus festival on the first Sunday of December called the Annapolis Chocolate Binge Festival where the new Holiday Light Canopy will be lighted. First Sunday Arts Festivals hours are November 6 11am to 5pm and December 4 from noon to 5pm.
The First Sunday Arts Festivals are sponsored by the Inner West Street Association and Great Frogs Winery and managed by Evans Management LLC
For more information and updates visit www.firstsundayarts.com