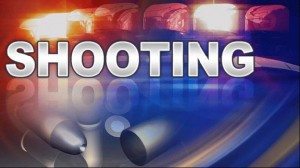 Last night at 9:50pm, Annapolis police officers responded to the 700 block of Newtowne Drive for a report of a shooting. Officers located a female victim who was struck in the arm. She was transported to Shock-Trauma in Baltimore with what are believed to be non life threatening injuries at this time.
Police searched the area for a suspect with no immediate results. Detectives are actively investigating this incident.
According to The Capital,  witnesses saw two vehicles pulled up and exchanged gunfire along with people on foot. The injured woman is not believed to have been involved in the shooting and was a bystander attempting to protect her children.
This shooting happened in the Newtowne 20 neighborhood which is a Housing Authority of the City of Annapolis property. The shooting occurred about an hour after the City and Police had hosted a National Night Out event in the Harbor House/Eastport Terrace community.
Anyone with information about this incident is asked to contact Annapolis Police Department detectives at 410-260-3439. You can also call Metro Crime Stoppers at 1-877-7LOCKUP and submit an anonymous tip. If your tip leads to an arrest or indictment you may be eligible for a cash reward of up to $2,000.
[blackwall-hitch-rotating-ad]