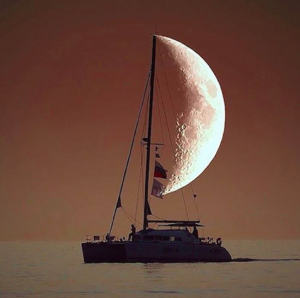 The Annapolis Boat Shows, a premier management company that produces four in-water boat shows each year, announced its 2017 spring boat show schedule. 
2017 Spring Annapolis Boat Show Schedule
The Bay Bridge Boat Show, an annual springtime in-water powerboat show held in Stevensville, MD at the Bay Bridge Marina will open April 21-23, 2017. This regional show has experienced substantial growth in exhibitors since 2009 and in attendance over the past three years. 
The Annapolis Spring Sailboat Show, a smaller version of the prestigious fall sailboat show, will run April 28-30, 2017. This show also is experiencing year over year growth in exhibitors, consumers, and boats displayed. Still in its infancy this show is demonstrating its potential with sailing lessons, live music, and tasting venues.
Applications for Spring 2017 exhibitors are currently being accepted. 
2016 Fall Boat Shows
Dubbed the 'world's best' by consumers and exhibitors alike, the United States Sailboat Show is the granddaddy of all sailboat shows. This prestigious show is recognized as the one sailboat show in the world in which virtually every major sailboat manufacturer is represented. For the past two years all land spaces have been sold out and there were docks chock full of every imaginable watercraft. The 47th United States Sailboat Show will run October 6-10, 2016.
The 45th United States Powerboat Show will run October 13-16, 2016. Over the past few years, dealers report impressive sales of boats under 35 feet, especially trailerable boats. This is a likely indication of the return of the middle income demographic to boating and boat buying, a group that has been missing since the Great Recession. Dealers and manufacturers conduct a large number of demonstrations of new model powerboats, outboard engines, and stabilizing systems. 
Value of boat shows, even in the age of the internet
Each of the Annapolis Boat Shows gives boaters the unique opportunity to board and inspect nearly every new model on the market, make side-by-side comparisons, and talk to industry representatives about all aspects of buying and owning a boat. Exhibitors are highly motivated to put consumers in the boat of their dreams at the best possible price. In addition, boaters can shop 'til they drop from a vast display of boating products and services –  everything from financing and insurance to electronics and foul weather gear. Attendees enjoy fun and informative days exploring boats and boat supplies.
Interactive and Fun Shows
"For the past few years, we have made a commitment to our exhibitors and customers that the fall and spring boat shows will be more interactive and fun," said Paul Jacobs, president of the Annapolis Boat Shows.
"Our goal has been to improve the tried and true nautical shopping opportunities that boaters have come to expect at boat shows, and expand maritime activities including grand prize boat giveaways, boat rides, regattas, on-board lessons, demo docks and sea trials, seminars, and workshops designed to introduce people to the boating lifestyle. These new and expanded programs have proved so successful that the company will have similar offerings in 2017."
Economic Impact
In the past ten years despite a devastating six-year recession, the Annapolis Boat Shows has more than doubled its contribution to the regional economy. According to a recent economic impact computer simulation, at least $112 million was injected  into the Annapolis economy during two weeks in October.  In addition, the shows support 10,000 jobs, and business sales and personal income result in $15 million in federal, state and local taxes.  Each year over 100,000 loyal attendees from around the world travel to the Chesapeake Bay to experience these nautical extravaganzas. 
[blackwall-hitch-rotating-ad]