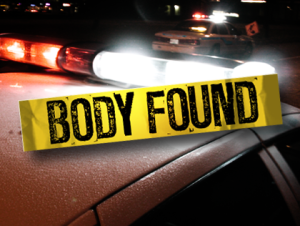 On Tuesday, May 31, 2016 at approximately 2:20 p.m., Anne Arundel County Police Southern District officers responded to the wooded area in the in the 2000 block of Industrial Drive, Annapolis Maryland. A citizen walking in the area observed an apparent deceased body and called police. Responding police located the body of an apparent adult white female lying in the wooded area. Fire Department personnel arrived on scene and pronounced the female deceased at that time.
Homicide Detectives responded along with the Evidence Collection Unit and processed the scene for items of evidentiary value. Detectives canvassed the industrial park and conducted numerous interviews in regards to possible witnesses. At this time the identity of the deceased female is unknown.
The Office of the Chief Medical Examiner located in Baltimore Maryland will perform an autopsy on the deceased to determine cause and manner of death as well as assisting with identifying the remains. The Anne Arundel County Police are deeming the death investigation as suspicious in nature and as more information becomes available it will be released.
As this is a very fluid and active investigation the Anne Arundel County Police are urging anyone with information to come forward by calling the Anne Arundel County Homicide Unit at 410-222-4731. If people with information wish to remain anonymous they can also contact the Anne Arundel County Police Tip Line 410-222-4700 or Metro Crime Stoppers.
[blackwall-hitch-rotating-ad]