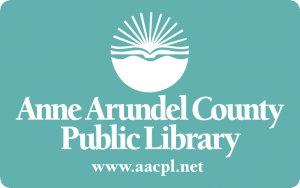 As part of his presentation to the Anne Arundel County Council today, County Executive Steve Schuh included a $350,000 increase for the next three years in the Anne Arundel County Public Library's materials budget. The multi-year increase would bring the library's budget for books, eBooks, CDs, DVDs and other materials from $3 million to $4 million, the highest ever recorded, by FY 2020.
"We are grateful that the County Executive has included this critical increase in funding for his FY 2017 budget," said Library CEO Skip Auld. "With the additional funding, we can better serve the needs of students and lifelong learners as well as provide the new and best-selling materials that our customers want, " he added.
Funding for library materials was slashed by nearly a $1 million in 2009 with monies not restored to the current level of $3 million until 2012 resulting in drop offs in circultion.  Anne Arundel County ranks far below its peer libraries in amounts designated for materials with spending at $5.12 per capita compared to $9.27 per person spent in Baltimore County, $8.66 per capita in Carroll County and $11.21 per capita devoted to materials in Harford County.
"Books, CDs and DVDs are the lifeblood of a library. If we can't provide what customers want, they won't come back. This major infusion of funding will bring former customers back to the library and introduce new residents to the wonderful services and materials we have to offer," Auld said.
In today's budget presentation, the County Executive also included $10.8 million for construction of the new Annapolis Regional Library; $8.4 million for the new Riviera Beach Community Library; $350,000 for repairs and rennovations to library facilities; $180,000 for the creation of a new facilities master plan; $50,000 to open the Severn Community Library on Sundays from the months of September through May; and $175,000 for improvements to the Severn Community Library. The funding for the Severn Library improvements is a result of recommendations from the county's Local Development Council (LDC) which advises the County Executive on the needs of communities surrounding the Maryland Live! Casino and the expenditure of video lottery terminal funds.
[do action="blackwall-hitch"/]