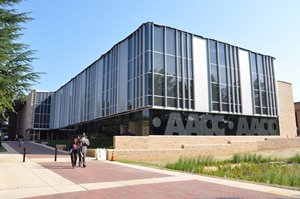 Join a group who loves learning for the fun of it! Anne Arundel Community College's Peer Learning Partnership (PLP) is a community of lifelong learners, who meet year-round for noncredit classes, discussion groups and social and cultural events.
Get a preview of the fall 2016 PLP courses at 9:30 a.m. on Wednesday, June 1, in Room 219 of the John A. Cade Center for Fine Arts (CADE) on the west side of the Arnold campus, 101 College Parkway. Check in and enjoy refreshments at 9 a.m. at this free open house.
PLP allows members to share learning experiences with peers in a college setting.  The members manage the educational program and volunteer their time and talents to share knowledge on a wide variety of subjects. Open to ages 16 and up, the PLP program has no academic requirements for membership, but participants must join the program to participate in weekly discussion groups, monthly social and cultural events and PLP classes. For information about the PLP, visit http://www.aacc.edu/plp. 
For information on the open house, contact Florence Smoot at the Center on Aging at 410-777-1806 or [email protected]. Call Disability Support Services, 410-777-2306 or Maryland Relay 711, or email [email protected], 72 hours in advance to request most accommodations.
[do action="blackwall-hitch"/]