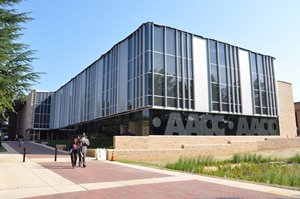 You may have seen the TV shows – "Finding Your Roots," "Genealogy Roadshow" or "Who Do You Think You Are?" In those series, researchers help both famous and ordinary people figure out their identity by exploring their ancestors. Anne Arundel Community College is offering a lecture to show area residents how they can conduct their own search for ancestors.
"Searching for a Usable Past: Using Genealogy to Discover Your Own Identity" is part of the college's Italian American Lecture Series and will be offered at 6:30 p.m. Thursday, April 28, in the Center for Applied Learning and Technology (CALT) Room 100. It also is part of the college's month-long celebration of culture and heritage. 
The presenter, John Marino, principal of Marino Consulting, a public affairs, marketing and business development firm based in Washington, D.C. While his current focus is working with domestic and international clients from diverse industries, earlier in his career he was the national executive director of the National Italian American Foundation, the organization renowned for advancing relations between the United States and Italy in the areas of politics, business and culture. The mission of the National Italian American Foundation is to serve as a resource for the Italian American community; to preserve the Italian American heritage and culture; and to promote and inspire a positive image and legacy of Italian Americans.
The lecture is free. For information, contact Frank Alduino, Ph.D., professor of history, at [email protected] or 410-777-2469.
[do action="blackwall-hitch"/]