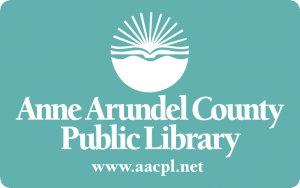 Anne Arundel County Public Library officials announced five opportunities for local genealogy and ancestry enthusiasts. The library system is offering free classes at the Odenton, Edgewater and Severn Park libraries in the coming months.
A workshop on using family trees will  be held at the Odenton Library on Tuesday, April 12 at 6:30 p.m. Participants can expect to use electronic and online family trees to capture and share research. Attendees should bring a USB drive and register by calling the library at 410-222-6277.
The Edgewater Community Library, located at 25 Stepneys Lane, will host a two part series on using Ancestory.com, a database customers can use for free in any county library. Part one of the series will be held on Friday, April 1, while the second class will be held a week later on April 8. Both will be begin at 10 a.m.
Special presenter Vivian Fisher from the Enoch Pratt Free Library will host a program on African American Genealogy at the Odenton Regional Library on Tuesday, May 3 at 6 p.m. This class is for anyone interested in finding family members using print and internet resources.
Award-winning genealogist Steve Gauss will present an introduction to genealogy class at the Severna Park Community Library, at 45 W. McKinsey Rd., on May 3 at 7 p.m. This class will focus on teaching basic research tips and techniques.
A complete list of adult programs can be found on the library's website at www.aacpl.net/events/adults.  Genealogy resources can be found at www.aacpl.net/genealogy.
[do action="blackwall-hitch"/]
Category: Events, LIFE IN THE AREA, Local News, NEWS, Post To FB