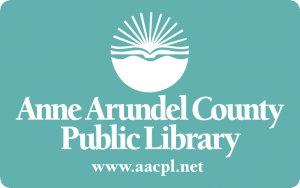 Anne Arundel County Public Library officials have announced two opportunities for young artists to showcase their talent. Selected art from local elementary school students will grace 14 libraries this month as part of Art in our Schools Month and teens will have a chance to show off their skills with the library's annual cover art contest.
Public school students from more than 75 local elementary schools will have art displayed in library branches throughout the month of March. Art is selected by educators from the Anne Arundel County Pulic School System. Additionally students from Indian Creek School, Monsignor Slade Catholic School and St. Philip Neri School will also be displaying art in area libraries.
March also kicks off the library's Sixth Annual Teen Cover Contest. Teens ages 11-18 are invited to share their best artwork on this year's theme of Science, Technology, Engineering and Math. The contest ends on March 31 with the winning artist receiving a $100 gift certificate to the store Art Things, Inc., in Annapolis.
The winner will be annouced at a special reception at the Eastport-Annapolis Neck Community Library on April 14 at 7p.m. Contest entries can be emailed to [email protected] or dropped off at any Anne Arundel County Public Library location. Digital submissions must be high-resolution (300 dpi or higher) and all entrants must have an AACPL library card. Contestants should include name, age, library card number, phone number and email address with their submission.
[do action="blackwall-hitch"/]
Category: Events, LIFE IN THE AREA, Local News, NEWS