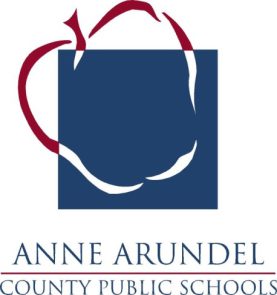 Recognizing the focus and ambition it takes to be successful academic achievers and community contributors, the A Tribute to Women of Color (ATWOC) organization will honor the work of 31 young men and women from across the county at its 23rd annual awards luncheon on Saturday, March 5, 2016.
More than 120 students applied for this year's Future Leader Awards, which are designed to encourage and inspire high school students with minority heritage who show potential to continue their roles as student leaders.
A variety of monetary gifts from community organizations and private donors, scholarships to Morgan State University, and other specific awards will be revealed at the luncheon.
This year's A Tribute to Women of Color Future Leader Award recipients are:
Tynesha Allen, Old Mill High School
Tiana Andrews, Southern High School
Melissa Pineda Brown, Annapolis High School
William Clark, Northeast High School
Alexis Coby, North County High School
Makayla Colbert, Northeast High School
Brett Creek, Southern High School
Te'Auna Sanders-Criner, Annapolis High School
Maliyah Davis, Meade High School
Jaret Dillard, Arundel High School
Alexandra Espeut, South River High School
Noah Foster, Arundel High School
Edward Goode II, Arundel High School
Tyler Hood, Old Mill High School
Tiana Johnson, Arundel High School
Cooper Jones, Old Mill High School
Rabia Kashmiri, North County High School
Maya Kelly, Chesapeake High School
James Keys, Chesapeake High School
Hillary Maynard, Broadneck High School
Rayah McIlwain, Old Mill High School
Micah McMillan, Meade High School
Raelyn Moreland, South River High School
Briana Nero, Old Mill High School
Breonna Proctor, Broadneck High School
Alexsis Robinson, North County High School
Tiffany Rubio, Old Mill High School
Nicholette Scholl-Henson, Northeast High School
Tayshaunna Spencer, Old Mill High School
Janay Wells, Arundel High School
Travis Belt, a 2015 graduate of Indian Creek School who is now attending Susquehanna University, will also be honored at the event. The luncheon also honors women called "unsung heroines" who have significantly created social change through their efforts.
The luncheon will be held from 10 a.m. to 1 p.m. at the Doubletree Hotel, located at 210 Holiday Court in Annapolis. For tickets, call 410-279-0999.
Source: AACPS
[do action="blackwall-hitch"/]