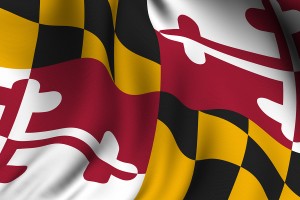 DCN Creative, the production company behind the Emmy®-winning EQUITREKKING travel series on public television with host Darley Newman, is excited to announce the launch of their newest series TRAVELS WITH DARLEY. The series has a wide appeal for travel enthusiasts, but is definitely not the traditional travelogue. Viewers will be introduced to places, cultural attractions, and back-roads in a new, more personal way, including destinations throughout Maryland's Eastern Shore.
Five-time Emmy nominated TV host Darley Newman travels with local residents and guides to inspiring, adventurous, and yes – even quirky, locations as they reveal the authenticity and appeal of their home area. These on-camera local counterparts are the true stars of each episode. Darley has a knack for getting locals to open up about their favorite spots and share their expertise – to reveal a richer and more authentic sense of place with all the sights, sounds, tastes, aromas, and adventures that can only be experienced when you travel like a local, not a tourist. 
The first season dives deep to explore each location, giving viewers the chance to experience the unique charms of Belgium, the Guadeloupe Islands, Arkansas, Kentucky, South Carolina, Maryland and Michigan. Darley's adventures are as diverse as the destinations she experiences. Maryland is featured in two episodes, including the "Maryland's Eastern Shore" episode and "Road Trip: Maryland, Virginia and South Carolina."
"In Maryland, we enjoyed activities and places that multiple generations can enjoy together, including young children. We did everything from glassblowing in Berlin with Jeffrey Auxer to visiting the Chesapeake Bay Maritime Museum in St Michaels to viewing wild horses on Assateague Island. The trip was particularly special for me, as my best friend Ellen Schmidt of Baby Meets City fame came along with her two daughters, Millie and Vivian, ages three and five. That we could all enjoy the vacation and filming together created memories we'll always cherish," said Darley. 
In addition to those adventures in the "Maryland's Eastern Shore" episode, Darley and the group visit Dolle's Candies along the Ocean City Boardwalk, ride the carousel at Trimper's Amusement Park, visit Berlin and Burley Oak Brewery, take a ranger-led walk on Assateague Island, eat ice cream at Chesapeake Bay Farms and try crabs by the water at The Crab Claw in St. Michaels. Darley also makes the trip to Tilghman Island to meet Captain Wade Murphy, Jr., a third generation waterman, and see his historic skipjack the Rebecca T. Ruark.   
In the "Road Trip" episode, Darley bikes the Cross Island Trail in Queen Anne's County, including a lunch stop at Bridges Restaurant on Kent Narrows. She then has an epic fishing trip with Maverick Charters.
"After seeing great success for TRAVELS WITH DARLEY in short-form online with the AOL On Network and beyond, we're excited to bring full, half-hour episodes to television," said executive producer Chip Ward. "Fans of EQUITREKKING will continue to enjoy the adventurous aspect of the series, while foodies and cultural travel lovers can now delve into these themes in each episode."
Eight episodes debut across the country this winter on Public Television, primarily in prime and fringe primetime slots. In Maryland, viewers can tune into MPT2 weekly on Sundays at 9am starting February 7th. The "Maryland's Eastern Shore" episode broadcasts on Sunday, February 14th at 9am. The "Road Trip" episode also featuring Maryland broadcasts on Sunday, March 27th at 9am.
TRAVELS WITH DARLEY is produced by DCN Creative and includes the same crew that created and filmed their Emmy-winning Public Television series EQUITREKKING. 
Preview series here: travelswithdarley.com/tv-show/pbs-tv-preview/ 
Source: Partner Concepts
[do action="blackwall-hitch"/]
Category: Local News, NEWS