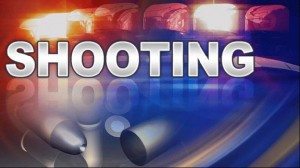 On February 24th Detectives from the Annapolis Police Department obtained an arrest warrant for Eric Offutt, 17, of Annapolis charging him as an adult with attempted murder for the shooting that occurred in the 1100 block of Madison Street on the same day. 
On Wednesday, February 24th at 5:20 p.m. an officer was in the area of the 1100 block of Madison Street when he heard shots being fired.  The officer located a 32 year old victim who was shot in the leg during a failed robbery attempt.  The victim was transported to the University of Maryland Shock Trauma Center in Baltimore for non-life threatening injuries.   
Detectives are attempting to locate Offutt and arrest him.  Anyone with information about this incident or the whereabouts of Offutt is asked to contact Detective John Murphy at 410-260-3439 or [email protected].  
    [do action="blackwall-hitch"/]