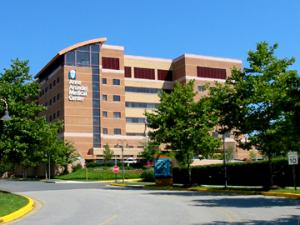 To mark National Cancer Prevention Month, the Bristol-Myers Squibb Foundation has announced eight grants totaling nearly $11.5 million that will help make lung and skin cancer screening programs, care and patient support more accessible to underserved populations. The goal is to develop, validate and sustain models that deliver equitable and optimal outcomes.
The grants were awarded through the Foundation's Bridging Cancer Care™and Specialty Care for Vulnerable Populations initiatives. Bridging Cancer Carefocuses on pilot projects in select southeastern U.S. states with the highest lung cancer burden to advance evidence-based strategies to improve lung cancer screening and assist patients diagnosed with lung cancer access and navigate cancer care and community-based supportive services. Specialty Care for Vulnerable Populations supports care collaborations among primary care and specialty care providers and patient engagement and social support in order to improve the quality of specialty care services for underserved populations living with lung cancer, skin cancer or HIV.
Lung cancer is the leading cause of cancer death in the U.S., with a mortality rate higher than any other cancer, primarily because the cancer is not detected or treated at an early stage.
"Obstacles to screening, especially for minority and underserved populations, often result in patients receiving a late-stage diagnosis, which dramatically reduces their chances for survival," says John Damonti, president, Bristol-Myers Squibb Foundation. "We are pleased to engage our partners to develop innovative programs that will improve the health outcomes of underserved patient populations facing lung cancer, to help prevent skin cancer among migrant worker populations and to advocate for system-wide change to remove barriers to specialty care." Among the recipients was Anne Arundel Medical Center!
Anne Arundel Medical Center received a three-year, $1.25 million grant to replicate and expand the medical center's successful Rapid Access Chest and Lung Assessment Program, which reduced the time from lung cancer screening to diagnosis from as much as four months for outpatients to an average of 16 days by quickly identifying, engaging and managing patients through an increased centralization of care and a thoracic nurse navigator. The program will focus on low-income and racial minority patients who are at risk for or diagnosed with lung cancer in Maryland's Anne Arundel, Calvert and Prince George counties.
"While Anne Arundel Medical Center's DeCesaris Cancer Institute's lung screening and thoracic oncology programs have continued to expand over the past five years, our successes have been more limited among vulnerable, lower-income and minority populations," says Stephen Cattaneo, MD, medical director of Thoracic Oncology at Anne Arundel Medical Center. "The grant from the Bristol-Myers Squibb Foundation will allow us the opportunity to better reach and inform these at-risk patients in our area and surrounding Maryland counties about the need for lung cancer screening while providing desperately needed education and resources for smoking cessation."
[do action="blackwall-hitch"/]
Category: Local News, NEWS