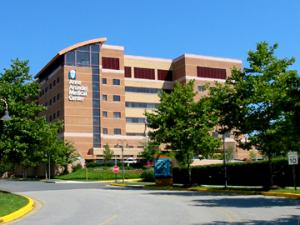 Anne Arundel Medical Center recently opened a Crohn's and Colitis Clinic.  The clinic is located at AAMC's Belcher Pavilion, Suite 600 in Annapolis.
The clinic's team includes gastroenterologists, surgeons, nutritionists and other specialists—all with focused training and experience in inflammatory bowel disease (IBD) management. 
"With the entire team in one clinic, everything revolves around the patient," explains AAMC Department of Surgery Chair Adrian Park, MD. "Instead of sending patients out for consults, we collaborate as a team to help the patient. This seamless process provides a better level of care." 
The clinic's teams of experts provide a range of treatments, including the use of innovative immune-suppressing drug therapy. Team members work closely with both the patient and the referring physician to coordinate a care plan designed to offer the best outcomes.
Known collectively as inflammatory bowel diseases (IBD), Crohn's disease and ulcerative colitis affect more than 1.6 million Americans. They are painful, medically incurable diseases that attack the digestive system.
Learn more by calling 443-481-6699 or visiting askAAMC.org/Crohns
[do action="blackwall-hitch"/]
Category: Local News, NEWS, Post To FB