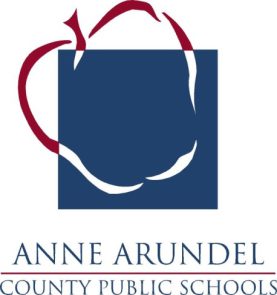 African-American students posted gains in graduation rate for the fifth consecutive year as Anne Arundel County Public Schools (AACPS) continued to surpass the state's four-year graduation rate for the Class of 2015, according to data released by the Maryland State Department of Education today.
The graduation rate for African-American students rose 3.6 percentage points from the prior year to 85.9 percent. It has risen 8.1 percentage points over the last five years, the largest gain of any AACPS racial or ethnic student group. As a system, AACPS posted a graduation rate of 88 percent, a full point higher than the state average.
A four-year graduation rate is measured by the percentage of students who receive diplomas four years after entering high school. Seven of the county's 13 high schools have graduation rates of 90 percent or higher. Chesapeake Science Point posted a 100 percent rate, followed by Old Mill and South River (94.6), Broadneck and Severna Park (93.7), Arundel (93.4), and Southern (90.8).
"There is a lot of good news to be found in our graduation rate data at the system, school, and student group levels," Superintendent George Arlotto said. "That is a tribute to the incredible work that goes on in classrooms, schools, and offices across our county every day. The data, however, also shows areas in which we have to find ways to improve. We are committed to doing exactly that."
There was a 3.4 percentage point decline in the graduation rate for Hispanic students, from 2014, following a 3.2 percentage point increase from 2013 to 2014.
Students receiving free and reduced-price meals (FARMS) saw a 6.2 percentage point increase in graduation rate from the year before. Since 2011, the graduation rates for FARMS students and special education students have both risen by more than 11 percentage points.
Among schools, Annapolis High School posted the county's biggest gain from the prior year, rising 5.4 percentage points to 87.8 percent. Meade saw its rate climb by 3.6 percentage points to 85.1 percent. Over the last five years, no school has improved its rate more than North County High School, where the graduation rate has climbed nearly 13 points to 89.3 percent.
More information on graduation rates can be found below and at www.mdreportcard.org
Source: AACPS
[do action="blackwall-hitch"/]