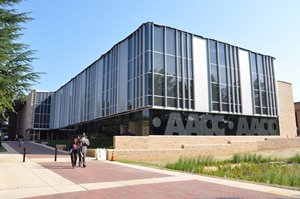 Anne Arundel Community College's Athletic Department named 28 students to the initial Athletic Director's Honor Roll, launched for the fall 2015 season.
To be eligible for the honor roll, a student-athlete must take a minimum of 12 credit hours during his or her varsity season and make at least a 3.0 grade-point average. In fall 2015, five students earned a perfect 4.0 GPA:
Kevin Brown – Men's Basketball

Danielle Davis – Women's Volleyball

Cypressann Duaz – Women's Basketball

Romina Montes Rodriguez – Women's Cross Country

Emelyn Wilkerson – Women's Volleyball
"The decision to join an athletic program is a major commitment that pays dividends to the growth of student-athletes, both physically and mentally," says Athletic Director Duane Herr. "It is our goal to provide support services so that our athletes are among the most prepared and successful students not only at AACC but in the nation. Through the Athletic Director Honor Roll initiative we are proud to recognize our student-athletes who have accomplished a full-time semester grade point average of 3.0 or higher."
In addition, three teams had GPA averages close to 3.0:
Women's Volleyball – 3.14 GPA.

Women's Cross Country – 3.02 GPA.

Women's Soccer – 2.97 GPA.
To see the complete list of athletes, visit http://aaccathletics.com/awards/ADHonor To learn more about the AACC Athletics programs, visit http://aaccathletics.com 
[do action="blackwall-hitch"/]
Category: Local News, NEWS, OPINION