Visit Annapolis & Anne Arundel County (VAAAC) wants to make it easy for individuals to enjoy the many exciting events and activities that will be taking place in Annapolis and Anne Arundel County, Maryland in March 2016. To assist individuals who are making advance plans for business or vacation travel, VAAAC has put together a March 2016 Major Events Calendar. For a more comprehensive overview of events large and small, visit VisitAnnapolis.org.
Lowe House Exhibition
Tuesday, March 1 through Monday, April 11
Lowe House of Delegates Building, 6 Bladen Street, Annapolis
Admission: Free
www.Mdfedart.org
410-268-4566
Exhibiting artists are either Maryland Federation of Art members or Anne Arundel County residents. Their works will be on display throughout the legislative session.
Member Mélange I
Wednesday, March 2 to Saturday, March 12
11:00 a.m. to 5:00 p.m. daily
Maryland Federation of Art's Circle Gallery, 18 State Circle, Annapolis
Admission: Free
410-268-4566
Exhibit of artwork by 12 MFA members. Reception: Sunday, March 6, 3:00 p.m. to 5:00 p.m.
The Return of the Osprey: A Symbol of the Chesapeake Bay
Thursday, March 3
7:00 p.m.
Annapolis Maritime Museum, 723 Second Street, Annapolis
Admission: $10; free for AMM members first mate and above
http://amaritime.org
410-295-0104
In this final presentation of an eight-part series, Executive Director of the Chesapeake Bay Environmental Center Dr. Judy Wink explores the natural history and nesting cycle of Osprey as well as conservation efforts underway to help ensure the survival of the great bird that has come to be synonymous with the Chesapeake Bay.
SYMPHONIC TITANS
Friday-Saturday, March 4-5
8:00 p.m.
Maryland Hall for the Creative Arts, 801 Chase Street, Annapolis
Tickets: $38 to $58; students, $13
http://www.annapolissymphony.org
410-263-0907
Mahler and Shostakovich are among the most important figures in the development of the symphony as a form. Mahler had a clear influence in the compositional style of Shostakovich. Lynn Harrell is a titan among cello soloists. He will perform the Shostakovich Concerto for Violoncello No. 1 in E-flat Major and Mahler's Symphony No. 1 in D Major Titan with the Annapolis Symphony Orchestra under the direction of conductor Jose-Luis Novo.  
U.S.N.A. Glee Club Winter Musical
Friday-Sunday, March 4-6
Friday and Saturday, 8:00 p.m.; Sunday, 3:00 p.m. 
Admission: $16 and $19  
Mahan Hall, U.S.N.A., Annapolis
410-293-8497
Produced in true Broadway style, the U.S.N.A. Glee Club's winter musical is a fully-staged, costumed, and choreographed production with live pit orchestra.
Singer/Songwriter Belinda Fraley Huesman
Saturday, March 5
8:00 p.m.
Chesapeake Arts Center, Studio 194, 194 Hammonds Lane, Brooklyn Park
Admission: $50
www.chesapeakearts.org
410-636-6597
Singer/songwriter Belinda Fraley Huesman may not be a household name, but she has a poet's soul and hears a deep calling to put her words to music. The passion in her voice when she talks about her craft is inspiring. A native Baltimorean, she was drawn to music at an early age, singing along with her family on long road trips. Inspired by Carol King's classic "Tapestry" LP, she started writing poetry at age 11 and by age 17 the poems turned into songs.
Annapolis Irish Week
Sunday, March 6 to Thursday, March 17
Various locations in downtown Annapolis
www.AnnapolisIrishWeek.com
443-822-5871
The 12-day Annapolis Irish Week celebration kicks off with an Irish Parade, complete with Irish Pipe Bands, on Sunday, March 6, at 1:00 p.m. Other festivities include a Hooley (Irish party), Irish history dinners, Irish coffee competitions, Perfect Pint O'Guinness contests, Guinness glass engravings, and more.
World Artists Experiences 8th Annual Bridges to the World Film Festival
Monday, March 7
7:00 p.m.
Maryland Hall for the Creative Arts, 801 Chase Street, Annapolis
Admission: Free
410-647-4482
Enjoy this showing of films from a different foreign country each week. Films from Slovakia, South Africa, Israel, Panama and Syria are featured in the 2016 season.
American Impressionism: The Lure of the Artists' Colony
Wednesday, March 9 to Sunday, April 24
St. John's College, Elizabeth Myers Mitchell Gallery, 60 College Avenue, Annapolis
Admission: Free
410-626-2556
For the first time, the comprehensive exhibition features one of the Reading Public Museum's greatest strengths—its collection of works by American Impressionists. The exhibition includes 50 oil paintings and nearly 20 works on paper dating from the 1880s through the 1940s. Outstanding landscapes, seascapes, penetrating portraits, and remarkable still life paintings reveal artists' desires to capture the effects of light and atmosphere in their work.
The exhibition is arranged according to the artists' colonies that played a key role in the development of American Impressionism, including colonies at Cos Cob and Old Lyme in Connecticut; Cape Cod, Cape Ann, and Rockport, in Massachusetts; New Hope and Philadelphia in Pennsylvania; Taos, New Mexico; and California.
Chamber Music: Rachmaninoff Vespers & More
Friday and Saturday, March 11-12
Friday, 7:30 p.m.; Saturday, 8:00 p.m.
St. Anne's Church, Church Circle, Annapolis
http://liveartsmaryland.org
410-263-1906
Live Arts Maryland presents Rachmaninoff's Vespers, one of the most requested works in a recent survey of Live Arts' singers and concert attendees. The framework of the concert of choral music features music by Eric Whitacre, Morten Lauridsen and Ola Gjeilo. Join Live Arts Maryland in exploring music from the past and taking a glimpse into the future of choral music.
The Importance of Being Earnest
Friday-Sunday, March 11-27
Fridays-Saturdays, 8:00 p.m.; Sundays, 3:00 p.m. 
Annapolis Shakespeare Company, 111 Chinquapin Round Road, Suite 114, Annapolis
Admission: $25-$55
410-415-3513
This classic Oscar Wilde play tells the story of Jack Worthing, a pillar of the community in Hertfordshire and the double life he leads as "Earnest" in London – and what befalls him when his double life is discovered.
Patuxent Research Refuge System Birthday Bash
Saturday, March 12
10:00 a.m. to 3:00 p.m.
Patuxent National Wildlife Visitor Center, 10901 Scarlet Tanager Court, Laurel
Admission: Free
http://www.fws.gov/refuge/patuxent  
301-497-5776
The whole family is invited to help celebrate the Patuxent Research Refuge's 113th birthday. The day includes live animals, children's activities, crafts and wildlife habitat tram tours.
Member Mélange II
Wednesday, March 16 to Saturday, March 26
11:00 a.m. to 5:00 p.m. daily
Maryland Federation of Art's Circle Gallery, 18 State Circle, Annapolis
Admission: Free
410-268-4566
An exhibit of artwork by 12 MFA members. Reception: Sunday, March 20, 3:00 p.m. to 5:00 p.m.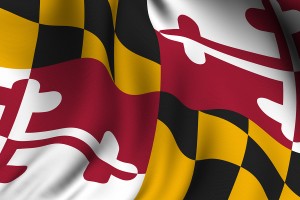 Maryland Day Celebration
Friday-Sunday, March 18-20
Sites throughout the Four Rivers Heritage Area
Admission: Free or nominal $1 entry fee
410-222-1805
Rediscover Maryland's history with family and friends during a fun-filled festival highlighting the uniqueness of the Four Rivers Heritage Area. Local cultural and heritage sites offer special activities and tours. Stroll through downtown Annapolis or visit Historic London Town and the Annapolis countryside to enjoy educational tours, costumed re-enactors, art exhibits, kids' activities, and more.
Faust
Friday, March 18, and Sunday, March 20
Friday, 8:00 p.m.; Sunday, 3:00 p.m.
Maryland Hall for the Creative Arts, 801 Chase Street, Annapolis
Admission: Section A – $82 general; Section B – $67 general/$26 student
410-267-8135
Loosely-based on Goethe's epic drama, Gounod's Faust was conceived at the height of the French Grand Opera era. The fully-staged production presents timeless human themes of longing for love, the desire for salvation and redemption, and the costs of making a bargain with the devil.
Diary of Anne Frank
Friday, March 18 to Sunday, April 17
Thursday, 7:00 p.m.; Friday-Saturday, 8:00 p.m.; Saturday-Sunday, 2:00 p.m.
Compass Rose Theater, 49 Spa Road, Annapolis
Admission: Adults, $38; Seniors (65 and older) and Military, $33; Students (with ID), $23
410-980-6662
A simple diary discovered after World War II shares the inmost thoughts and wishes written by the young girl Anne Frank while she was penned in an attic hiding from the Nazis. The Pulitzer Prize and Tony award-winning play shares not only a young girl's life during wartime, but the longings and dreams of all young girls. Innocence and youthful spirit are unquenched by circumstance, as Anne still discovers the world by looking at the sky through a crack in the roof.
6th Annual Annapolis Oyster Roast & Sock Burning
Saturday, March 19
Noon to 4:00 p.m.
Annapolis Maritime Museum, 723 Second Street, Annapolis
Admission: $25, general admission; $55, People's Choice Tasting 
www.amaritime.org
410-295-0104
Welcome spring with a family-friendly feast celebrating the spring equinox and the arrival of boating season. Festivities include the annual sock burning, live music, shucking and cooking demonstrations, an oyster shucking contest and exhibits highlighting the area's unique maritime heritage and the role oysters play in maintaining the health of the Bay. Feast on oysters any way you like them – raw, steamed, fried or grilled. The People's Choice ticket includes tasting the best oyster dishes from several area restaurants. Proceeds benefit the Annapolis Maritime Museum.  
Distinguished Artists Series: Moscow Festival Ballet – Romeo & Juliet
Tuesday, March 29
7:30 p.m.
Admission: $30
U.S.N.A. Alumni Hall, 675 Decatur Road, Annapolis
410-293-8497
The 23-year-old Distinguished Artists Series is part of a comprehensive program developed by the Naval Academy's senior leadership to enrich the education of Midshipmen through exposure and involvement with fine arts. The series has presented the world's finest classical and cultural performers to the Academy with an annual mix of opera, ballet, orchestra and diverse international ensembles.
Fourth Annual Annapolis Film Festival
Thursday through Sunday, March 31-April 3
Citywide – St. John's College, Maryland Hall, St. Anne's Parish Hall, among others
Admission: TBD
www.annapolisfilmfestival.net
410-263-3444
The excitement of the Annapolis Film Festival returns for a fourth year with more than 65 narrative and documentary films in all genres; Q&A sessions with filmmakers and visiting industry guests; special panels and showcases; and great parties! Local arts and business leaders are teaming up with the City of Annapolis to present the nationally competitive event featuring internationally acclaimed filmmakers and celebrity guests.
39th Annual Art on Paper
Thursday, March 31 through Sunday, May 1
11:00 a.m. to 5:00 p.m.
Maryland Federation of Art Circle Gallery, 18 State Circle, Annapolis
Admission: Free
http://mdfedart.com
410-268-4566
Maryland Federation of Art presents an international open juried exhibition featuring artwork created on or of paper. The exhibition will showcase two-and-three-dimensional works of all shapes and sizes.
The AAACCVB is a nonprofit, membership-based destination marketing organization that generates revenues for the local economy by promoting Annapolis and the Chesapeake Bay to leisure and business travelers across the country and around the world.
[do action="blackwall-hitch"/]
Category: NEWS