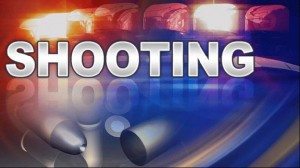 It was a violent holiday weekend in Annapolis with several reports of shots being fired, a kidnapping and a shooting that left a woman in her 20s in shock trauma after gunfire erupted in the Harbor House apartments which is a HACA managed property.
Kidnapping
On December 31st at 9:30am officers responded to the Wells Fargo bank in the 900 block of Bay Ridge Rd for a report of an armed man.  When they arrived they located the described suspect getting into a vehicle in the parking lot.  Officers stopped the vehicle and located Ronald Keene, 35, of Annapolis inside.  After the vehicle was stopped officers located a 39 year old man at the bank who reported that on December 30th at 9:30pm Keene approached him in the 1300 block of Tyler Ave which is in the Robinwood community managed by the Housing Authority of the City of Annapolis (HACA).  Keene threatened the victim with a handgun and forced him into a vehicle.  Keene took the victim to an ATM that night, but the victim could not withdraw any money.  Keene held the victim all night and returned to the bank the next morning.  Bank employees became suspicious and called the police.  No guns were recovered from Keene or the vehicle he was in, but three firearms were seized from a residence where the victim was held overnight.  Keene was arrested and charged with kidnapping, armed robbery, first and second degree assault, handgun on person, and use of a firearm in a felony or violent crime, and three counts of theft.  He is being held at the Jennifer Road Detention Center on $500,000 bond.
Shots fired
On January 1st at 11pm, officers responded  to the 700 block of Newtown Drive for reports of shots fired and located spent shell casings in the area. This is in the Newtown 20 community which is also managed by HACA.
On January 3rd at 2am, officers responded to the 1000 block of President Street for a report of shots fired, but did not locate anything.  At 10am the owner of a vehicle parked in the area reported a bullet hole in his windshield. This is in the Harbor House/Eastport Terrace community and also managed by HACA.
Shooting
On January 3rd at 7:53pm, officers responded to the 1100 Block of Madison Street for a report of a shooting.  An adult female victim was located and transported to University of Maryland Shock Trauma Center.  The victim was shot in the upper body and is in stable condition.  Several vehicles parked in the area were also struck by bullets.  Anyone with information about this incident is urged to call 410-260-3439.
Source: Annapolis PD
[do action="blackwall-hitch"/]
Category: Crime News, NEWS, Post To FB