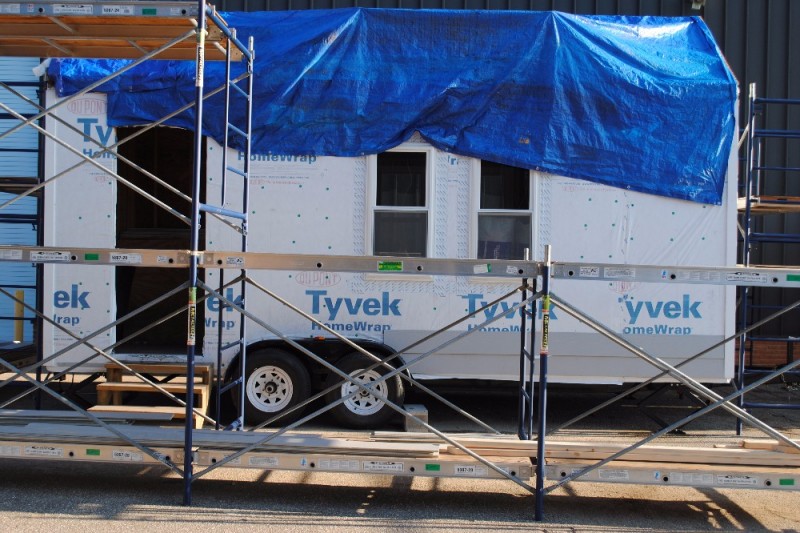 Mr. Bartek's Green Architecture and Sustainable Design class of the South River High School STEM Program in Edgewater, is building a tiny house. The class of 16 seniors, partnered with Mr. Turek's Construction class at the Center of Applied Technology South and is currently working on a year long project of a mobile Tiny House, which is similar to a normal home except with a primary focus on a minimalist and environmentally friendly lifestyle.
The house will be donated to Arlington Echo Outdoor Education Center to be used as an education tool for future generations and provide housing for volunteers and staff.
But there is some money needed.  The class has established a GoFundMe account to raise $2500 to completely finish the project!
They are aiming to raise money for supplies such as a solar energy inverter, as well as to hire both a plumber and an electrician willing to help with installation of plumbing and electric systems in the Tiny House. The project will be built throughout the 2015-2016 school year.
[do action="blackwall-hitch"/]
Category: NEWS, OPINION, Post To FB