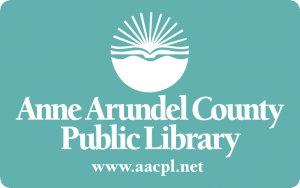 Beginning in January 2016, Andy Wolverton and Julia Roberts of the Severna Park Community Library will host The Great Movies, a series that will feature a classic movie each month of the year. Casablanca will be the first movie to be viewed. Popcorn will be served during the feature presentation. There will be time for questions and conversation, exploring what makes a movie a classic and exploring its relevance in today's world.
Michael Curtiz's famous Casablanca (1942), starring Ingrid Bergman and Humphrey Bogart is an Oscar-winning World War II drama that traces the struggle of a pair of reunited lovers in the war-torn Moroccan city. The appeal of the film has only grown over the decades, making it one of the most revered classics of all time.
Casablanca will be shown at 6:30pm on Thursday, January 7th at the Severna Park Community Library ar 45 W. McKinsey Road in Severna Park.
For more details on The Great Movies series, see the library's YouTube video. Anne Arundel County Public Library's extensive list of events, including other author visits, can be viewed on their website www.aacpl.net.
[do action="blackwall-hitch"/]
Category: Local News, NEWS, Post To FB