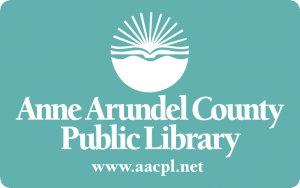 Officials for the Anne Arundel County Public Library today announced the makeup of the architectural team responsible for creating the new Annapolis Regional Library.
Wheeler Goodman Masek (WGM) & Associates, Inc., of Annapolis, will lead the design of the project, along with support from Louis Cherry Architecture of Raleigh, North Carolina and Margaret Sullivan Studio of New York City.  WGM has extensive experience designing public facilities, including numerous public schools and institutional facilities in Anne Arundel County.  Louis Cherry Architecture has a long history designing public libraries while Margaret Sullivan Studio is a leading library space planning firm. The 32,500-square-foot-facility is estimated to cost $24.2 million.
"Along with our partners in county government, we have assembled an innovative team that can help create a modern library which addresses the needs of all our citizens," said M. Hall Worthington, chairman, Anne Arundel County Public Library Board of Trustees. "I believe the residents of Anne Arundel County will be proud of their new Annapolis Regional Library and county officials will consider it money well spent," he added.
"I am excited to see this project get off the ground," said County Executive Steve Schuh. "We have promised the Annapolis community a state-of-the-art library, and this team will deliver on that promise."
"As an Annapolis firm with a vested interest in the quality of our local architectural environment, we're thrilled to be leading this team for such an important project in the Annapolis and Anne Arundel communities," noted WGM Principals Ed Masek and Jeremy Kline.            
The architects are currently documenting the requirements for the new library and will begin design in early 2016.  Several community meetings will be conducted in the spring or summer to gain input on the design. The current facility is expected to close in mid-2017 for demolition and construction of the new library. The new library is expected to open in late 2018 or early 2019.
[do action="blackwall-hitch"/]
Category: Local News, NEWS