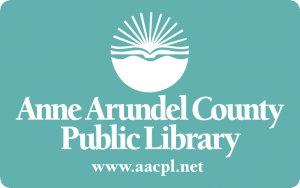 In an effort to enhance communications and build a closer working relationship with county government, the Board of Trustees of the Anne Arundel County Library voted today to change its governance structure.  The trustees adopted bylaw changes at their monthly meeting that will effectively ensure greater county government representation on its governing board.
Specifically, the revisions will result in a 17-member board, eight of whom will be nominated by the county's governing bodies. The goal is to include one member from each of the seven council districts to provide greater geographic representation for the library system.  In addition, there will be one member nominated at large.  Each board member will serve a maximum of three 3-year terms. The library will nominate the remaining nine members who also will serve the same terms.  A newly established library board governance committee will oversee and implement these changes, reducing the board from its current number of 24 to 17 as board terms end and vacancies become available.
According to board chair Hall Worthington, "These changes are designed to improve communications and mutual understanding between the county and the trustees.  As a result of these changes, our library system can more effectively plan for the future in alignment with the county who funds us and with the people we serve."
"I look forward to working with our library board to ensure we represent the diverse views of our residents," said County Executive Steve Schuh.  "It is a testament to our library leadership that they recognize the need to make these changes," he added.
Anne Arundel County's library board is one of only three in Maryland not appointed by the local governing body.  Its self-appointing authority was grandfathered in a 1945 state law that created the appointment process for other library systems.  While the county approves the library's operating and capital budgets, the library board oversees planning for these functions.
As Board Chair Worthington notes "We want to thank all members of the library board for generously contributing their time, knowledge and energy toward making our library system successful.  They join me in our belief that these changes will allow the library to have an even greater impact on the lives of the people of Anne Arundel County."
[do action="blackwall-hitch"/]
Category: NEWS, Post To FB