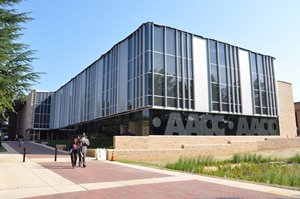 In response to a growing demand in the mid-Maryland region, Howard Community College is partnering with Anne Arundel Community College and Independent Electrical Contractors, Chesapeake (IEC Chesapeake) to offer a new noncredit heating, ventilation and air conditioning (HVAC) technician pre-apprenticeship program. By 2022, the number of HVAC professionals in Maryland is expected to grow 7 percent, according to the Maryland Department of Labor, Licensing and Regulation. The percentage is even higher in the region encompassing Anne Arundel and Howard Counties, with a projected increase of approximately 15 percent.

Through a series of 10 noncredit continuing education courses, the 600-hour pre-apprenticeship program will provide comprehensive job training on residential and commercial HVAC installation, maintenance, repair and service. No prior experience is necessary to enroll in classes, which will be held at IEC Chesapeake in Laurel.

"Howard Community College is pleased to be working with Anne Arundel Community College to bring this high quality technical skills training program to the Howard County community," said Eddie Swain, associate vice president of continuing education and workforce development at Howard Community College. "These programs train people for jobs that are open right now and train them fast enough to be able to take advantage of the current employment opportunities."
"Anne Arundel Community College is excited about the new partnership with Howard Community College and Independent Electrical Contractors Chesapeake to provide a career training program in HVAC pre-apprenticeship. The program will help students achieve success in this growing profession. The partnership will provide career support at each institution as well as job training," said Charlene Templeton, assistant dean of continuing education at Anne Arundel Community College.
Both colleges will be holding an open house at IEC Chesapeake (8751 Freestate Drive, Suite 250, Laurel) on Thursday, Dec. 17, 5-7 p.m.; Thursday, Jan. 7, 1-3 p.m.; and Tuesday, Jan. 19, 4-6 p.m. Light refreshments will be served.
Classes begin Jan. 25. Limited financial assistance is available. For more details, call Michele Savage at 410-777-2984 at AACC.
For the most current data on wages, employment and job postings associated with HVAC careers, visit the HCC Career Coach website or the AACC Career Coach website.
[do action="blackwall-hitch"/]