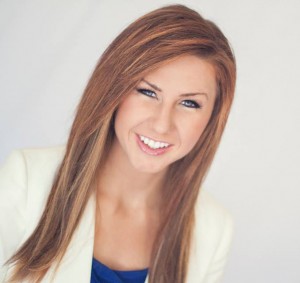 The Central Chesapeake chapter of the Public Relations Society of America (PRSA) has selected millennial marketing expert Gabrielle Jackson as the guest speaker at its next program that meets from noon to 1:30 p.m. Thursday, Jan. 14, at Union Jack's British Pub, 2072 Somerville Road in Annapolis. Jackson will explain how to market to and work with millennials at the group's January program. Jackson, author of "5 Millennial Myths: The Handbook for Managing and Motivating Millennials," will provide strategies for marketing to and retaining millennials. Make reservations at http://www.prsachesapeake.org. The cost, including lunch, is $25 for members and $30 for non-members. Call 301-904-3690 for more information. Please register by Jan. 12, 2016.
This is a generation that does not read newspapers. Where do they get information they trust? Jackson will also reveal why recognition is more important than money for Millennials in the workplace (they only last 11 months in a DC area job).  She will discuss how a generation that has been protected from failure by their parent's fares in the workplace.  Learn why don't they feel they need their elders for workplace information but how bosses can offer them needed interpretation of information and data.  She will sign her book after the program.
Jackson, a member of the Millenial generation (1981-2000), has been featured in Huffington Post, Fast Company, Business Insider and on Bloomberg Radio for her work with the millennial generation. A generational strategist, she is founder and president of The Millennial Solution, a company helping generations work better together through online and in-person training workshops.
The Central Chesapeake Chapter of the PRSA offers public relations professionals in the Annapolis region the opportunity to learn new skills and network with other area professionals. PRSA is the world's largest professional organization for public relations practitioners with more than 21,000 public relations and communications professionals across the United States. For more information about the chapter, visit the chapter website, http://www.prsachesapeake.org and its Facebook page, https://www.facebook.com/PRSAChesapeake.
[do action="blackwall-hitch"/]