[do action="fringe"/]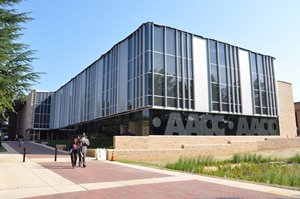 Experience world-famous architecture and design firsthand by visiting Italy through a travel-study program offered this summer by Anne Arundel Community College.
The trip is scheduled to depart between the dates of May 15-18 and will be led by AACC Professor Michael D. Ryan, chair of the architecture and interior design department, and Associate Professor Robert R. Lowe III, who teaches architecture and design, both of whom have more than 15 years of experience leading student groups. See world-famous architecture and experience five of Italy's most popular cities. 
This 12-day travel-study starts in Venice, the floating city of gondolas, canals and bridges. See famous sites such as St. Mark's Square and the Doge's Palace and attend a glass blowing demonstration. Travel to Florence, the birthplace of Italian language, opera and the Renaissance.  Enjoy a lunch in one of the famous Italian piazzas, tour the Doumo and see a leather-making demonstration. Visit the Sorrento Region and the historic cities of Assisi and Pompeii, one of the richest archaeological sites in the world. The trip concludes in the capital city of Rome, visiting locations including Vatican City, the Pantheon, the Roman catacombs, Trevi Fountain and the Grand Spanish Steps.
The $4,100 per-person cost ($4,150 for those 60 and older) assumes double occupancy in the hotels and includes roundtrip airfare, hotel with breakfast, six group dinners, ground transportation, trip insurance, fulltime tour director, local guides and all scheduled tour admissions. Course tuition and fees are an additional cost. All participants sign up for the noncredit "Italy, the Grand Tour" (TRS-382). To earn three transferable college credits, participants may sign up for an optional Architectural Travel Study credit course. Professionals in the architecture/design field can receive 20 Learning Units approved by the American Institute of Architects/CES. 
Payment may be made in full online or in partial payments in person at the AACC cashier's office, with the final payment due no later than Dec. 14. No refunds can be made after that date. Participants also must have a valid passport at least 60 days prior to departure.
For information, contact Ryan at 410-777-2437 or [email protected] or Lowe at 410-777-7241 or [email protected] or visit the website, http://www.aacc.edu/architecture/travelstudy.cfm 
[do action="blackwall-hitch"/]