[do action="fringe"/]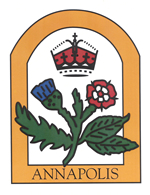 Annapolis Mayor Michael Pantelides and County Executive Steve Schuh announce that their ongoing partnership has resulted in shared utility initiatives, benefiting both taxpayers and government.
The city and county have agreed on a utility easement through Quiet Waters Park for the proposed development known as Parkside Preserve. The easement will allow for a more favorable alignment of the water and sewer systems that serves the development.  It will alleviate the need for a new sewer pumping station in favor of gravity flow, resulting in tremendous savings in operations and maintenance costs over the lifecycle of the sewer system.  The developer of Parkside Preserve has been actively working with the city on the optimal alignment of the water and sewer systems, and the county will grant the utility easement as part of the agreement.  The agreement also includes the city taking ownership from the county of Old Annapolis Neck Road, which will serve Parkside Preserve, after intersection improvements required to accommodate the projected increase in traffic are completed.   
"This is an example of taking a common sense approach to meet our government objectives, while accommodating the need for efficient citizen services," Mayor Pantelides said.
Meanwhile, utility initiatives that benefit both the city and county include working together on the sewer line alignment and associated utility easements for the Mayo-to-Annapolis sewer force main project.  Wastewater from Mayo will be sent to Annapolis Water Reclamation Facility, which is co-owned by the city and county, for treatment.
"The City and County are working more closely than ever to institute common sense reform in utility service," said Schuh. "Working together to provide better service to residents is a demonstration of our commitment make government more effective."
As the city and county work on these short-term projects, long-term utility initiatives continue in the discussion phase.  Future projects being discussed include the county taking over water distribution responsibilities in the area of the county north of Weems Creek, which includes the Lindamoor and Dreams Landing areas, from the city.  The city and county are also discussing the potential of a future extension of the county's water system to the Annapolis Neck area, with water transmission to the area via the city's water distribution system.  
[do action="blackwall-hitch"/]
Category: Local News, NEWS