[do action="fringe"/]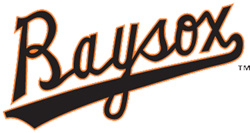 The Bowie Baysox, in conjunction with H2 Markets, announce the first annual Baysox Holiday Expo being held at Prince George's Stadium Saturday, Dec. 5 and Sunday, Dec. 6. This free event will include more than 75 vendors on the stadium concourse and appearances by Santa Claus, Louie, The Grinch and more of your favorite holiday characters. 
The Baysox Holiday Expo provides area residents a unique opportunity to shop locally this holiday season. More than 75 local vendors, specializing in unique holiday gifts, gourmet food, accessories and more, will be highlighted throughout the stadium. Whether you are looking for a unique Maryland-themed craft, a new experience for your family or locally produced food and wine, this premier holiday gift expo has something for you.
"We are excited to partner with H2 Markets for the first ever Baysox Holiday Expo in December," said Baysox General Manager Brian Shallcross. "We expect this to be a great community event and an opportunity for our fans to discover and support dozens of local businesses this holiday season."
"I am excited to be working with the Bowie Baysox to bring over 75 local vendors, featuring gourmet foods, crafts, apparel, and a unique gift shopping experience with free admission for the whole family," said H2 Markets Owner Chad Houck. "We look forward to making this a premier holiday event held annually at Prince George's Stadium." 
The festivities begin Saturday, Dec. 5 at 10:00am until 5:00pm and on Sunday, Dec. 6, the stadium will be open from 10:00am – 4:00pm. The event is free for guests of all ages, but attendees are encouraged to bring a canned food item to donate to the Capital Area Food Bank or a warm clothing item in good condition to donate to Louie's Holiday Hope Project. 
Returning for the third year, there will also be a Pancake Breakfast held in the Diamond View Restaurant during the Holiday Expo on Saturday, Dec. 5. The Pancake Breakfast will run from 9:00 – 11:00am and the menu will include pancakes, sausage patties, hash browns, orange juice, hot chocolate and coffee. Everyone in attendance will also receive a raffle ticket for a chance to win great Baysox prizes.
Tickets for the Pancake Breakfast are $10 for adults (13 and older) and $7 for children and proceeds from the event will be donated to the Capital Area Food Bank. Tickets for the Pancake Breakfast must be ordered in advance at www.baysoxshop.com before noon Tuesday, Dec. 1 and space is limited to the first 100 registrants. Fans looking for more information about the breakfast can contact Brandan Kaiser at 301-464-4882. 
For more information about the Baysox Holiday Expo and a complete list of vendors, please visit www.baysoxholidayexpo.com or check out the Baysox Holiday Expo Facebook Page. 
Baysox Baseball – We'll Knock Your 'Sox Off. The Baysox are the 2015 Eastern League Champions! Bowie opens its 24th season as the Class AA affiliate of the Baltimore Orioles at home Thursday, April 7 against the Akron RubberDucks at 6:35 p.m. To order a 2016 season ticket plan or to stay up-to-date on Baysox news during the offseason, visit www.baysox.com.
[do action="blackwall-hitch"/]