[do action="fringe"/]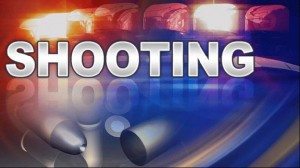 On Friday, November 27, 2015 at 2:28 p.m., officers were dispatched to the 1800 block of Copeland Street for a report of shots fired. When officers arrived they located a victim with a gunshot wound to the face. The victim was flown to the University of Maryland Shock Trauma via Maryland State Police. The victim has been identified as Traymont Wiley of the 1800 block of Copeland Street.  
At approximately 2:50 p.m., as officers were working the scene in the 1800 block of Copeland Street, the Annapolis Police Department received numerous calls for shots fired in the 1300 block of Tyler Ave. Additional calls provided a description of the suspect and that he was running in the Robinwood community. A police sergeant and an AFD Fire Marshall encountered the suspect and ordered him to the ground. The suspect complied and was taken into custody.
The second victim was transported to the hospital by a family member. The victim is identified as Corey Holland of the 1300 block of Tyler Avenue. Mr. Holland received a gunshot wound to his abdomen.
The suspect is in custody and criminal charges are pending.
Anyone with information about this incident is asked to contact Detective Charles Bealefeld at 410-268-9000 ext. 7268 or email him at [email protected]. 
Source: APD
[do action="blackwall-hitch"/]