[do action="fringe"/]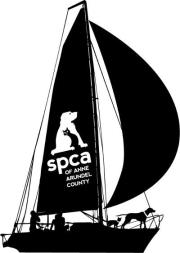 The Petco Foundation, in partnership with Halo, Purely for Pets, recently announced its Holiday Wishes grant campaign, designed to help the most dedicated animal welfare organizations save more lives at the holidays, and year round.
The SPCA of Anne Arundel County has the opportunity to receive a grant award of $100,000, or a series of finalist awards ranging from $5,000 to $50,000. Anyone who has adopted a pet from the SPCA can nominate the organization for a chance to win by submitting their adoption story to the Petco Foundation. 
The SPCA is asking any person or family who has adopted a pet from the organization to share their story and nominate the SPCA for the opportunity to receive a Holiday Wishes grant. Halo Purely for Pets will also award the person who submits the winning nomination for the $100,000 grand prize with a year's supply of Halo dog or cat food.
If you've adopted a pet through the SPCA of Anne Arundel County, share your pet's story (limit 500 words) along with photos of your pet at petco.com/holidaywishes. Be sure to talk about how your pet has changed your life, and how the SPCA helped you find each other.
The below contact information should be included on your nomination form to ensure that the SPCA is invited to apply for a grant if your story is selected:
Rita Melvin, Development & Programs Manager

410-268-4388 x121
The deadline to submit stories and nominate the SPCA for a Holiday Wishes grant is Oct. 31, 2015. Pet parents are encouraged to visit petco.com/holidaywishes to get started as soon as possible. The winning organizations and their featured pets will be announced in December.
[do action="blackwall-hitch"/]