[do action="fringe"/]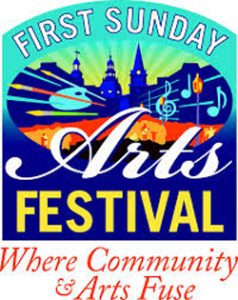 On Sunday November 1st starting at 11am, West Street and Whitmore Park will be transformed in to the Annapolis Holiday Market produced by First Sunday Arts Festivals. This monthly festival series has showcased the regions local artists to half a million visitors since 2001. This will be the grand finale of the First Sunday Arts Festivals season, and will have the largest selection of gifts, art and crafts in the festivals history. So grab a coffee or hot apple cider, some friends and the family and join the fun way to shop for the holidays  on West Street in historic Annapolis, Maryland.
This highly anticipated event is a hit with locals and tourists alike that want to get unique handcrafted items for the Holiday season.  The streets and parks will be filled with over 120 local and regional artists, crafters, authors, and gourmet food artisans selling handcrafted items along West and Calvert Streets in downtown Annapolis. You will find hand painted scarves, wood turnings, jewelry, clothes, pottery, paintings, photography, hand blown glass, furniture, books, metal sculptures, baskets, home decor, candies and more. Plus as an added bonus the SPCA of Anne Arundel County will be attending the festival along with some of their fury companions that are in need of adoption.
The day is packed with entertainment at 4 locations on Calvert and West Streets with free music starting at noon with Brothers and Sisters, Guava Jelly, Mike Heuer, and Havin Fun. The second wave of free concerts begins between 2:30pm and 3pm with Sham Rogues, The Cousin Eddy Band, and Alex Barnett. Plus throughout the day is a children's storytime by JNP Project and balloon sculptures for the kids.
While at the First Sunday Arts festival check out some of the new business on West Street including Wine and Design and Naptown Furniture. Artistic gifts can also be found at the galleries along West Street including the Annapolis Collection Gallery, Whitehall Gallery, 49 West Coffeehouse and Gallery, Nancy Hammond Gallery and Fin Art.
After the First Sunday Arts festival the after parties begin at many of the restaurants along West Street starting at 5pm with Art receptions at 49 West Coffeehouse and Gallery, Gospel Sushi at Tsunami, and Music on the back patio at Rams Head Tavern.
The First Sunday arts Festival is always a free admission arts festival and friendly pets are welcome. The area has plenty of easy parking options with Whitmore Garage and Gott's Court Garage being located right next to the festival on Calvert Street and free parking is located about 2 blocks away and the State Parking Garage on the corner of Calvert and Bladen Streets.
To get more information on First Sunday Arts Festivals visit www.firstsundayarts.com
[do action="blackwall-hitch"/]