[do action="fringe"/]
Anne Arundel Community College has added some mid-to-late October events. Occasionally, times, dates or places of the events change. For the most up-to-date information, visit the website listed with the event or http://www.aacc.edu/events  
AACC CLASSES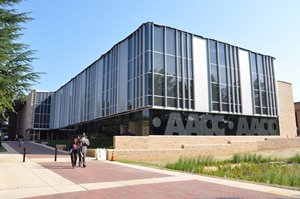 Registration for winter noncredit classes is under way: http://www.aacc.edu/noncredit/
Oct. 19 – Second eight-week fall credit session begins; to register, call 410-777-2222 or visit http://www.aacc.edu/recreg/register.cfm 
BUSINESS
Oct. 17 – 10-3 p.m. "Résumé 911" Bring your updated résumé to this session and let an expert provide quick feedback on development of content, qualifications, branding, layout and delivery before submitting the résumé to an employer. Center for Applied Learning and Technology (CALT) Lobby on the Anne Arundel Community College Arnold campus, 101 College Parkway; free; sign up at www.collegecentral.com/aacc
Oct. 17 – 10 a.m.-2 p.m. "Cracking the Code to Federal Job Search" The federal government has career opportunities for all majors; learn to improve your knowledge of a complex employment system and master the federal application process with tips and resources to help you succeed in your federal job search; Center for Applied Learning and Technology (CALT) Room 107 on the Anne Arundel Community College Arnold campus, 101 College Parkway; free; sign up at www.collegecentral.com/aacc   
Oct. 19 – 1-5 p.m. Job Search Café. Just walk in-no appointment required! Free Wi-Fi! Stop by and get the latest job search tips for the new economy; learn to build and market your personal brand electronically and to transform yourself into an impressive job applicant; Student Services Center (SSVC) Room 222 on Anne Arundel Community College Arnold campus, 101 College Parkway; free; visit www.aacc.edu/careers/employmentservices 
Oct. 26 – 1-5 p.m. Job Search Café. Just walk in-no appointment required! Free Wi-Fi! Stop by and get the latest job search tips for the new economy; learn to build and market your personal brand electronically and to transform yourself into an impressive job applicant; Student Services Center (SSVC) Room 222 on Anne Arundel Community College Arnold campus, 101 College Parkway; free; visit www.aacc.edu/careers/employmentservices 
Oct. 27 – 4-7 p.m. "Veterans' Employment with the Federal Government" Military veterans may have an advantage seeking federal employment; learn to navigate the federal hiring process and how additional rating points can set your application apart and make it highly competitive. Examples of well-written, accomplishments-based résumés based on military service will be shared; Room 108 of the Regional Higher Education Center at Arundel Mills (AMIL), Anne Arundel Community College's classroom facility at 7009 Arundel Mills Circle, Hanover; free; sign up at www.collegecentral.com/aacc
Oct. 29 – 10 a.m.-1 p.m. Anne Arundel Community College Holiday Job Expo – Approximately 20 employers will be on hand with an urgent need to fill positions, and some will accept applications on the spot; job seekers should come dressed to interview with an up-to-date résumé; free for job seekers; Student Union (SUN) Room 100, also known as the dining hall, on the AACC Arnold campus, 101 College Parkway; for information, visit http://bit.ly/1KSmNbd , email [email protected] or call 410-777-2770 or 410-777-2512.
COMMUNITY
Oct. 15 – 2-3:15 p.m. Literary reading, Writers [email protected], featuring historical fiction writer and book blogger, Erika Robuck; her first novel, "Receive Me Falling," was self-published. Penguin Random House published "Hemingway's Girl," "Call Me Zelda," "Fallen Beauty," "The House of Hawthorne" and a short story anthology to which she contributed, "Grand Central: Original Stories of Postwar Love and Reunion;" she writes about and reviews historical fiction on her blog, "Muse," and is a contributor to the fiction blog, "Writer Unboxed;" Humanities Building Room 112, AACC Arnold campus, 101 College Parkway;  http://www.aacc.edu/creativewriting/writersreading.cfm
Oct. 15 – 6-8 p.m. "ALL IN," the third annual fundraising event sponsored by the Anne Arundel Community College Foundation at the Rams Head Center Stage at Maryland Live! Casino at Arundel Mills, Hanover; tickets are $100 each; proceeds benefit AACC students by providing funds for scholarships and program support; for information or to purchase tickets, visit http://www.aacc.edu/foundation/allin.cfm or contact the foundation at 410-777-2515 or [email protected].
Oct. 28 – "College 101" – 5:30 p.m. Doors open. 6-8 p.m. Sessions begin – Get answers to questions you didn't even know you needed to ask about attending or transferring to a four-year college; learn from AACC experts who are familiar with Anne Arundel County School curriculum, in-and out-of-state transfers, the college admissions process, how to afford college and first-year success. Choose from a variety of short, informal roundtable sessions covering the topics that most interest you. Four 20-minute roundtables will be repeated four times: application process, affording college, choosing a major and a career path, and college preparation and success. Additional AACC admissions, advising and financial aid representatives, along with AACC University Consortium four-year school partners will be available to answer questions; a limited number of interpreters will be available for Spanish speakers; free; Center for Applied Learning and Technology (CALT) Room 100 on the AACC Arnold campus, 101 College Parkway; for information, visit http://www.aacc.edu/college101/  
PERFORMING ARTS
Oct. 17 – 9 a.m.-2 p.m. Music festival, "Octubafest," directed by Jarrod Williams, senior chief musician with the U.S. Naval Academy Band, Cade Center for Fine Arts Room 224, AACC Arnold campus, 101 College Parkway; whether you play the tuba or are a low-brass enthusiast, this festival of tubas is a must-attend; free pizza and soda; http://www.aacc.edu/music
Oct. 30 – 7:30 p.m. Recital, AACC Music Department Faculty, featuring a variety of styles and genres, Humanities Building Room 112, AACC Arnold campus, 101 College Parkway; $10 general admission; free admission for all students; http://www.aacc.edu/performingarts/facultyrecital.cfm
VISUAL ARTS
Oct. 12-Nov. 6 Exhibit, "Questioning Beauty: Art vs. Imitation," the AACC Visual Arts Faculty Show, featuring work that deals with notions of the artist as a creator vs. imitator; Oct. 14 – 11 a.m. artists' talk; Oct. 14 – 6-8 p.m. reception; Cade Center for Fine Arts Gallery, AACC Arnold campus, 101 College Parkway; http://www.aacc.edu/cadegallery/exhibitschedule.cfm
Oct. 19-23 Exhibit, League for Innovation in the Community College Artists, recognizing artists and writers chosen by the League for recognition of their works, Pascal Center for Performing Arts Gallery, AACC Arnold campus, 101 College Parkway; coordinated by Donna Hepner, associate professor, visual arts; free; http://www.aacc.edu/studentengagement
[do action="blackwall-hitch"/]