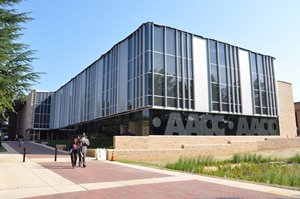 Three published writers will talk about their craft, their inspirations and the processes they use to write and publish their works when they visit Anne Arundel Community College this fall in the Writers Reading@AACC literary series.
All sessions are free and take place from 2 to 3:15 p.m. in the Humanities Building Room 112 on AACC's Arnold campus, 101 College Parkway. Scheduled this fall are:
Sept. 24 – Christopher Ankney, whose poetry has been nominated for multiple Pushcarts, with poems published in journals such as Gulf Coast, Fourtenn Hills, hayden's Ferry, Hunger Mountain, Linebreak, Prairie Schooner and Nashville Review.

Oct. 15 – Erika Robuck, an historical fiction author and book review blogger. She self-published her first novel, "Receive me Falling," and Penguin Random House published "Hemingway's Girl," "Call Me Zelda," "Fallen Beauty," "The House of Hawthorne" and a short story anthology to which she contributed.

Nov. 19 – Jane Satterfield, a tenured professor of writing at Loyola University Maryland, literary editor of the Journal of Association for Research on Mothering and an award-winning poet and essayist. Satterfield received both a National Endowment for the Arts Fellowship in Literature for poetry and the Pirate's Alley Faulkner Society Gold Medal for the Essay in 2007.
The series is coordinated by Susan Cohen, Ph.D., professor of English at AACC. For updates and more information, visit http://www.aacc.edu/creativewriting/writersreading.cfm
[do action="blackwall-hitch"/]